Luke Combs Shares Unreleased Fan-Favorite, 'Every Little Bit Helps'
By Blake Taylor
July 27, 2019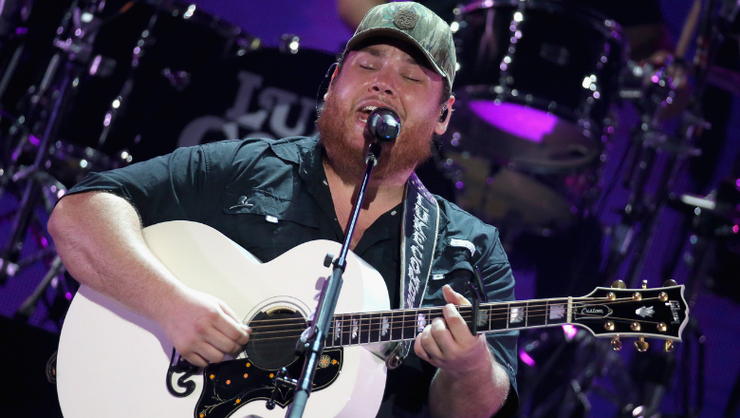 Luke Combs has been on a roll lately. Over the last few weeks, the "Beer Never Broke My Heart" singer has been sharing new unreleased songs with fans.
Week one he shared one of his hidden gems titled, "Better Together." Week two, his fans got to hear his deep-cut track, "Reasons." On the third week he shared a song titled, "Dear Today" and now that another week has passed, he's back with more.
This week the North Carolina native shared another unreleased song titled, "Every Little Bit Helps." He shared the new material in an Instagram video post with the caption, "Every Little Bit Helps (unreleased song). Another new one called "Every Little Bit Helps." Let me know what y'all think!" It's safe to say his fans were pleased with the new music.
"You're incredible!! You could sing the word yellow over and over again and I'd still be such a fan lol," "Can already tell it's going to be one of my favorites,"and "Got a feeling an "unreleased" record would be a smash," were just a few positive comments on the post.
It's been a big year for the country star as he's been out on the road for his "Beer Never Broke My Heart Tour" selling out arenas in cities all across the nation. He recently extended the tour adding a few stops in five new cities. One of the five stops added is to Nashville's one of them being Nashville's Bridgestone Arena. Tickets are on sale now.
On top of the crazy tour, Combs was also, at only 29-years-old, inducted into the Grand Ole Opry. It's been a crazy successful journey for the young and deserving country singer. Stay tuned for more new music to drop in the upcoming weeks. In the meantime, check out his latest, "Every Little Bit Helps" below.