Hailey Bieber Denies 'Baby Fever,' Recent Pregnancy Rumors
By Connor Hachey
July 28, 2019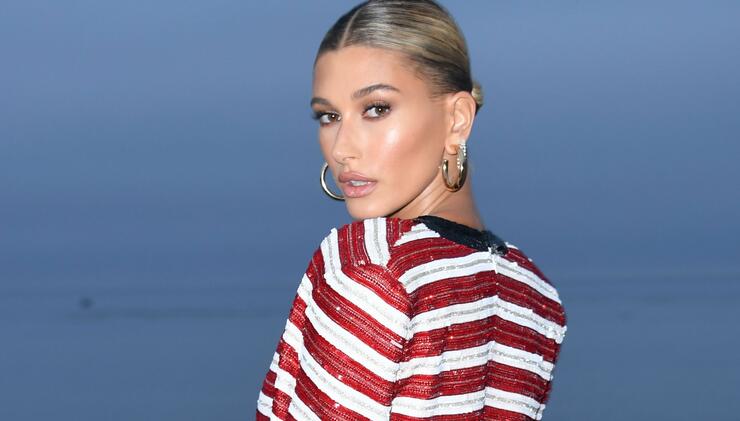 Despite showing some love for her friends' children on social media, Hailey Bieber would like you to know she is NOT expecting a little Bieber with husband Justin Bieber anytime soon! The model took to Instagram to debunk any chatter that she had a bun in the oven after rumors spun out of control.
It all started on Saturday July 27th, when Hailey left a comment on friend and makeup entrepreneur Kylie Jenner's Instagram account. Jenner posted a photo of partner Travis Scott and daughter Stormi Webster cooling off with a bottle of water (and just generally looking adorable). Bieber commented that Stormi was fanning the flames of her baby fever!
Please stop giving me the most baby fever...she's the sweetest.
Naturally, Beliebers and Hailey fans alike read too much into the comment and claimed that she confirmed her and Justin were making arrangements for a child. Entertainment Tonight Canada reported on her post on their Instagram profile, highlighting the uproar caused by netizens in the wake of her baby fever rumor. The model then used the post as an opportunity to clear her name by saying she was simply admiring Jenner's daughter, not making an announcement regarding a growing family.
Just admiring my friends beautiful daughter. Doesn't mean I'm having babies anytime soon !
Hailey isn't the only one pumping the brakes on expanding the Baldwin - Bieber clan. On July 10th Justin posted a photo on his Instagram profile of the couple enjoying a day at Walt Disney World in Orlando, Florida. His caption alluded to the fact that one day he'd be a father, but he also made it clear it wasn't happening anytime soon.
Love dates with you baby..one day I'll be doing daddy daughter dates.....not hinting at anything soon I'm not in a rush. i just wanna enjoy you by yourself for a while!
Chat About Hailey Bieber Denies 'Baby Fever,' Recent Pregnancy Rumors