Elton John Celebrates 29 Years Of Sobriety With Emotional Message
By Katrina Nattress
July 29, 2019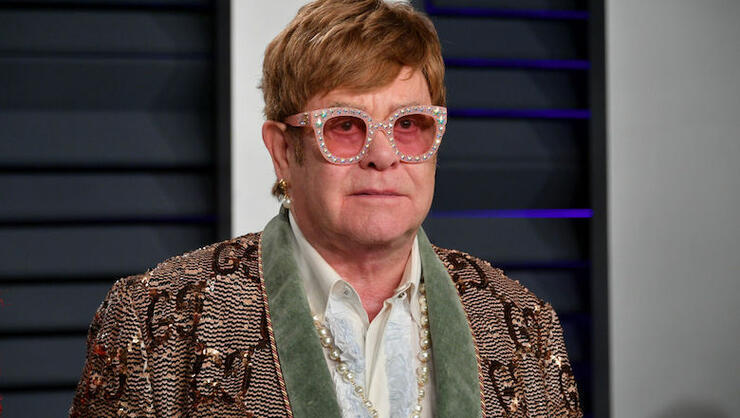 Elton John's career has led him to experiences most of us can't even fathom, but the real event that changed his life was on July 29, 1990 – when he decided to get sober.
On Monday (July 29), the iconic singer-songwriter celebrated his 29th sobriety birthday with an emotional Instagram post. "29 years ago today, I was a broken man. I finally summoned up the courage to say 3 words that would change my life: 'I need help'," he wrote alongside his newest Alcoholics Anonymous chip. "Thank-you to all the selfless people who have helped me on my journey through sobriety. I am eternally grateful."
The 72-year-old's road to sobriety has been well-documented, most recently in the biopic Rocketman. During an interview with Variety prior to the film's release, John opened up about the struggles he's faced, even while being sober. "I am a survivor," he declared. "I've survived a lot of things. Life is full of pitfalls, even when you're sober. I can deal with them now because I don't have to run away and hide."
One of the big things he's learned since getting sober is how to communicate. "What I couldn't do when I was an addict was communicate, except when I was on cocaine I thought I could but I talked rubbish," he said. "I have a confrontation problem which I don't have any more because I learned if you don't communicate and you don't talk about things then you're never going to find a solution."
Check out John's heartfelt Instagram post below.
Chat About Elton John Celebrates 29 Years Of Sobriety With Emotional Message