Green Day Members Play Surprise Covers Set At Oakland Block Party: Watch
By Katrina Nattress
July 29, 2019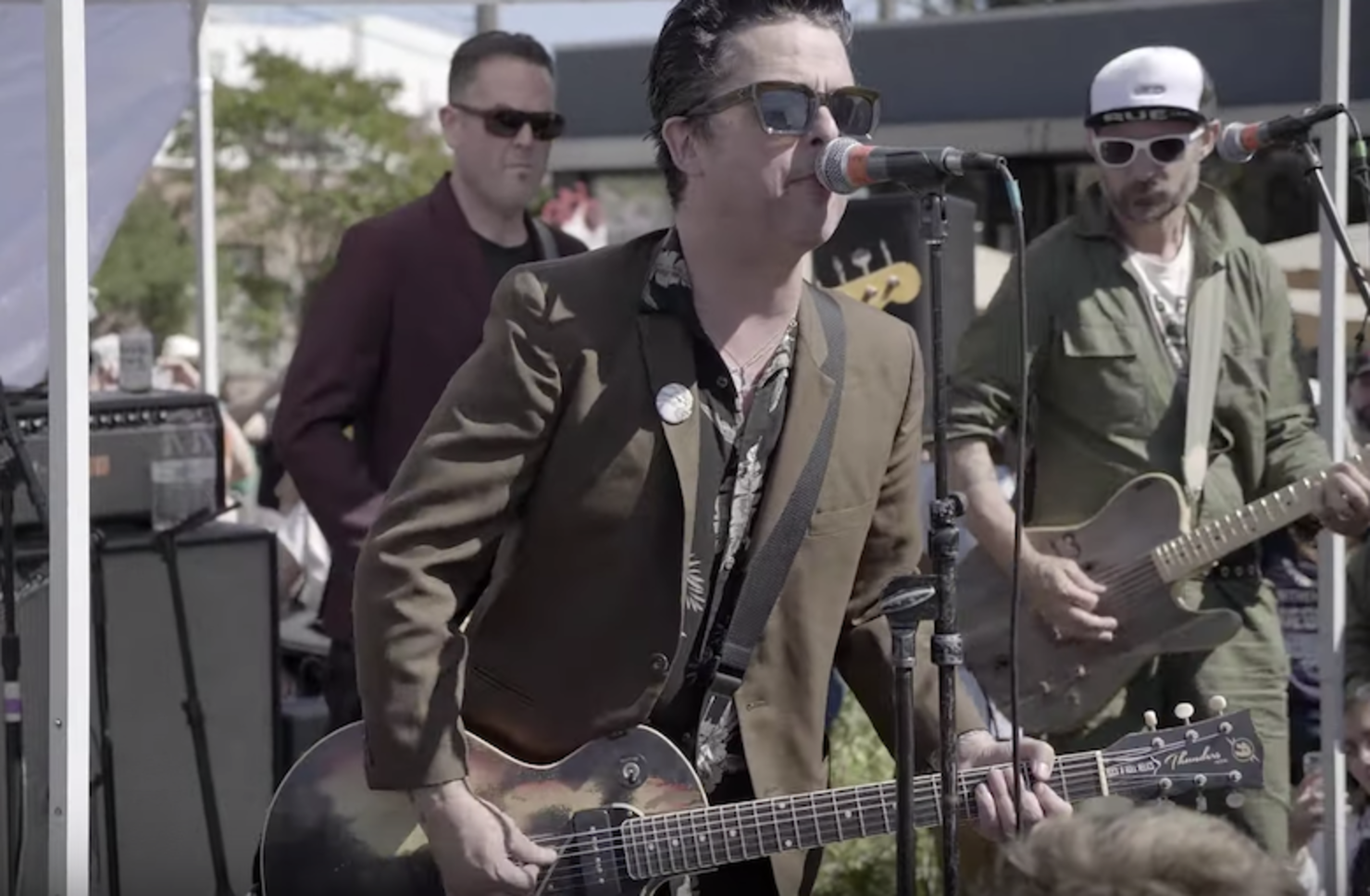 The members of Green Day like to stay busy, and when they're not writing, recording or touring with their primary band, they occupy their time with side projects — including one dedicated to cover songs.
The Coverups feature Billie Joe Armstrong on lead vocals and guitar and Mike Dirnt trading in his bass for a guitar. The cover band has only played a handful of times, which is why it came as a surprise when they showed up at the 40th Street Block Party in Oakland earlier this month and treated guests to a 19-song set list including covers from The Ramones, David Bowie, The Rolling Stones, and more.
Though they didn't play any Green Day songs, the audience was packed with enthusiastic fans happy to be so up close and personal with Armstrong and Dirnt. An attendee was able to film the full performance, which spanned more than an hour. Check out the footage below, as well as the set list.
The Coverups Set List
01. 'A Million Miles Away'
02. 'I Wanna Be Sedated'
03.'I Fought The Law'
04.'Where Eagles Dare'
05. 'Born To Lose'
06. 'Bastards Of Young'
07. 'American Girl'
08. 'Walking Out On Love'
09. 'All The Young Dudes'
10. 'Should I Stay Or Should I Go'
11. 'Sheena Is A Punk Rocker'
12. 'Drain You'
13. 'Dancing With Myself'
14. 'Suffragette City'
15. 'Happy'
16. 'Surrender'
17. 'Rebel Rebel'
18. 'Jumpin' Jack Flash'
19. '(What's So Funny 'Bout) Peace, Love And Understanding'
Photo: YouTube