Selena Gomez Went Nuts Over Her 'Shark Tank'-Themed Birthday Gift
By Hayden Brooks
July 29, 2019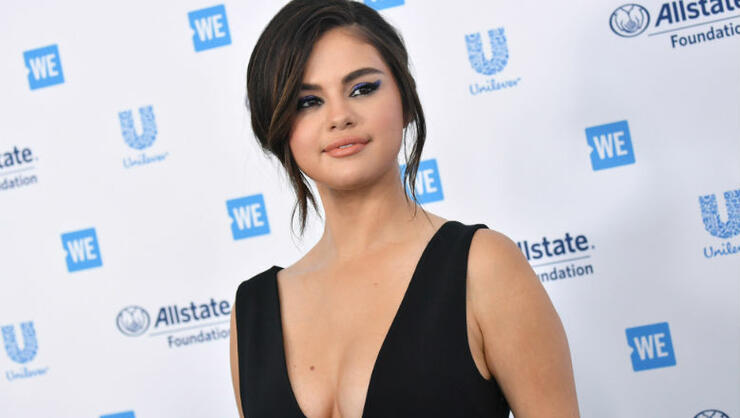 We didn't know how much Selena Gomez loves Shark Tank until Monday morning (July 29) when the pop titan shared a video of her two best friends giving her the ultimate birthday gift to appease her hardcore fandom.
Gomez recently turned 27-years-old and her pair of friends decided to surprise her with a video birthday greeting from Mark Cuban, one of the "shark" investors of the ABC reality show. After Cuban shared his well-wishes for the superstar, the clip ended with a reveal that Gomez and co. are going to the set of the hit series in September and her reaction was priceless. "No! We are?! Oh my gosh. I'm so excited," she exclaimed. Over in her caption section, she shared her gratitude for the gift, writing, "Not many of you know but I am obsessed with shark tank. Two of my best friends nailed my gift."
It's a nice way to wrap up birthday festivities after her international vacation in Italy. Last week, Gomez went to Rome and Amalfi Coast to enjoy her new milestone. As per E!, her group kept her actual birthday low-key and full of good food. "The table shared several dishes such as raw fish, tagliatelle with lobster, pasta with vodka sauce and various salads," the insider revealed. "They were chatting and laughing the entire time. No candles, cards or cake, but they did have dessert of ice cream and tiramisu."
Chat About Selena Gomez Went Nuts Over Her 'Shark Tank'-Themed Birthday Gift