When Will 'The Crown' Season 3 Premiere On Netflix?
By Regin Star
July 29, 2019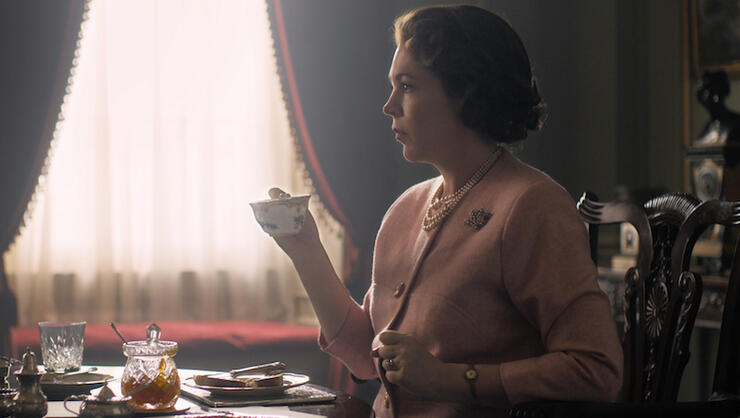 Alas, fans of The Crown may not have much longer to wait for the new season.
It's been nearly two years since Netflix's Queen Elizabeth II-led historical TV drama wrapped its second season on the streaming service back in 2017. Now, thanks to the show's whistleblower, castmate Tobias Menzies, who replaces Matt Smith as Prince Philip on the next two seasons of the beloved series, we have an (unofficial) premiere date for Season 3.
Apparently, Menzies spilled the beans on the third installment's arrival during an interview on Jo Good's BBC radio show. "We shot season three, and that starts in November," the actor said.
Of course, Netflix will have the final say on Season 3's authorized debut — but if Menzies' assumptions are correct, we only have to hold out a few months longer.
Much of the anticipation for the upcoming season, which will encompass the years 1964-76, has to do with the rebooted cast — most noticeably of the alterations include Academy Award-winning actress Olivia Colman taking the crown as Queen Elizabeth (originated by Claire Foy) and Helena Bonham Carter substituting for Vanessa Kirby's part as Princess Margaret.
As some are aware, filming for the royal biopic's third chapter began during Summer 2018, and Colman previously confirmed the season had finished production in February. "We've just finished season three a week ago, and when I go back I've got to do some reshoots" she told Radio Times in earlier this year, adding: "We start again with season four in August."