Childish Gambino Channels Garth Brooks' Alter Ego For 'Lost In You' Cover
By Katrina Nattress
July 30, 2019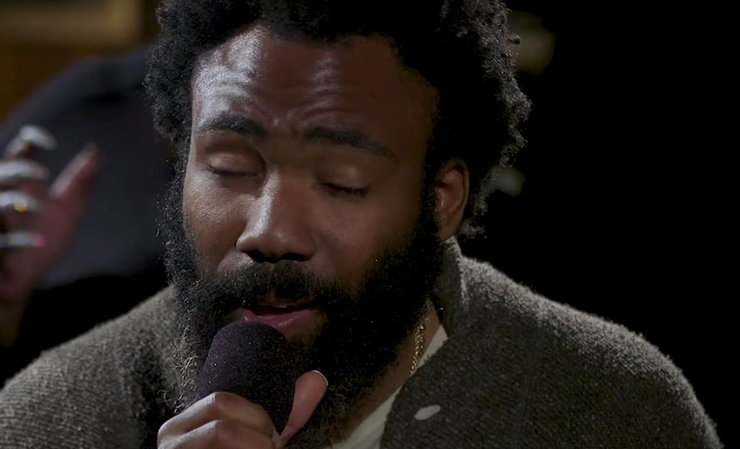 Remember when Garth Brooks decided to take a stab at rock music in the late '90s? To remove himself from his country roots, the star made music under the alter ego Chris Gaines and released one album, The Life of Chris Gaines, in 1999. The record was surprisingly successful, going 2x Platinum in the US, and its hit single "Lost In You" soared to No. 5 on the charts and was certified Gold.
Considering Donald Glover has his own alter ego, Childish Gambino, it was only fitting that the soulful singer decided to channel his inner Gaines and cover "Lost In You" for Australian radio station Triple J's "Like A Version" performance series. The musician/actor swapped out Gaines' acoustic guitar for an organ and choir of backup singers, transforming the sappy love song into a heartfelt, soulful ballad. It's only when Glover gives a little chuckle at the end of the performance that you know it's not entirely serious.
Watch Childish Gambino cover "Lost In You" below.
Glover isn't the only one resurrecting Chris Gaines. A group of fans is celebrating the album's 20th anniversary with Gainesfest: A Celebration of the Life of Chris Gaines. The event will feature a Chris Gaines look alike contest, tribute band, and art inspired by the man himself. Gainesfest is going down in Cobra, Nashville on September 28.
Photo: YouTube
Chat About Childish Gambino Channels Garth Brooks' Alter Ego For 'Lost In You' Cover