McDonald's Adds Spicy Chicken Nuggets To Menus For A Limited Time
By Emily Lee
July 30, 2019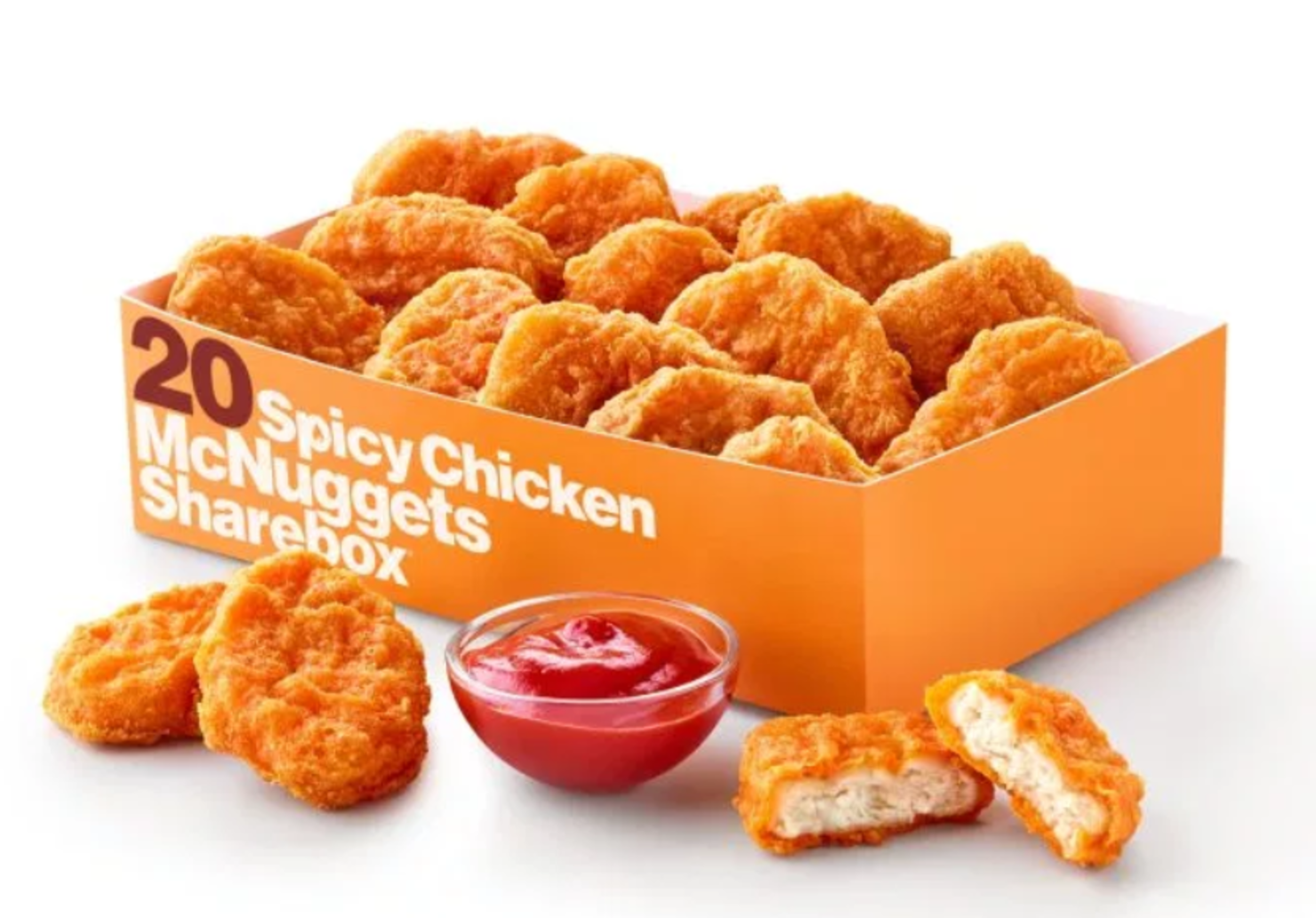 Spicy Chicken McNuggets are (finally) being added to the McDonald's menu. Though this is obviously really good news, there's a catch. The Spicy McNuggets are debuting over in the U.K. and only for a limited time. Here's everything you need to know about the newest McDonald's menu item.
While something similar has popped up in the U.S. before, as well having a permanent home on Australian menus, The Sun reports the U.K.'s new Spicy McNuggets are made with a "new, specially-developed recipe". The nuggets will also come with a tabasco-based dipping sauce to up the spice factor. You might want to order a large drink for a cool down.
The Spicy McNuggets will make their debut on the McDonald's U.K. menu on Wednesday (August 7) and will stay there for just seven weeks. Prices will reportedly vary between locations, though they're expected to cost anywhere between £3.19 and £4.99. That's equal to $3.88 and $6.06.
Even though the U.S. isn't getting these limited time Spicy McNuggets, there are reports something similar is coming our way in September. It's expected McDonald's will debut two spicy items in a few weeks. Though they haven't confirmed the rumors, a Spicy BBQ Sandwich and Spicy BBQ Glazed Tenders are likely to be added to the U.S. menu.
According to leaked documents obtained by Business Insider, the new menu items are similar to the classic buttermilk crispy chicken sandwich and buttermilk crispy tenders. The new items, though, will have a spicy twist. McDonald's will add a Southwestern sauce with a hint of jalapenos. Is your mouth watering yet? When Business Insider reached out to fast food chain, all a representative would say is: "hold tight, because McDonald's is bringing the heat starting in September."
Photo: Getty