Prince Harry Reveals 'Maximum' Number Of Kids He'll Have With Meghan Markle
By Emily Lee
July 30, 2019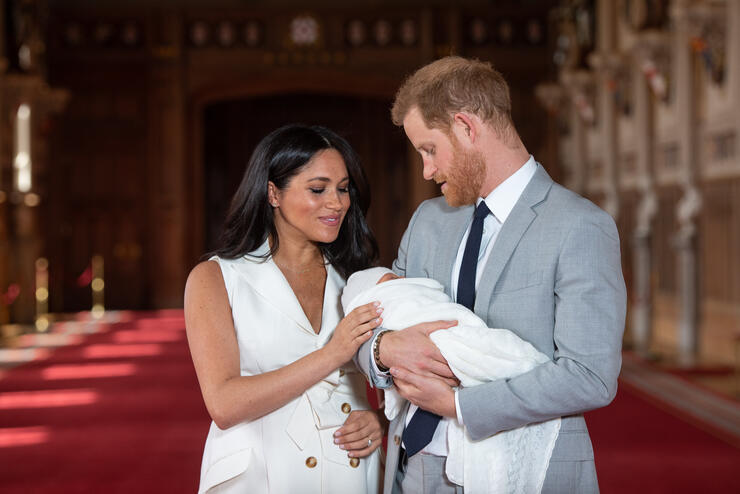 Meghan Markle was the guest editor for British Vogue's September issue. While the Duchess of Sussex sat down for a lovely interview with Michelle Obama, she tapped her husband, Prince Harry, to interview legendary primatologist Dr. Jane Goodall. During their wide-ranging conversation, the Duke of Sussex revealed how many children he and his wife are planning to have.
While Prince Harry and Dr. Goodall were talking about climate change, Harry said "we need to remind everybody is: these are things that are happening now. We are already living in it. We are the frog in the water and it's already been brought to the boil. Which is terrifying." Dr. Goodall agreed, adding, "Happening and happened. It is terrifying. Especially as you've just had a baby. It does make it different, doesn't it?"
"It does make it different," Harry, who welcomed his son Archie in May, replied. "I think, weirdly, because of the people that I've met and the places that I've been fortunate enough to go to, I've always had a connection and a love for nature. I view it differently now, without question. But I've always wanted to try and ensure that, even before having a child and hoping to have children."
Dr. Goodall reminded the new father not have to have "too many" children, in an effort to save the planet, Harry revealed he and Meghan plan on only having "two, maximum!" So, now we know: Archie might be getting a little brother or sister sometime in the future. Maybe if it's a sister, Harry and Meghan will consider naming her Jane. You never know!
Photo: Getty
Chat About Prince Harry Reveals 'Maximum' Number Of Kids He'll Have With Meghan Markle