Rascal Flatts, Thomas Rhett, + Russell Dickerson Reveal Their Hottest Gig
By Lauryn Snapp
July 30, 2019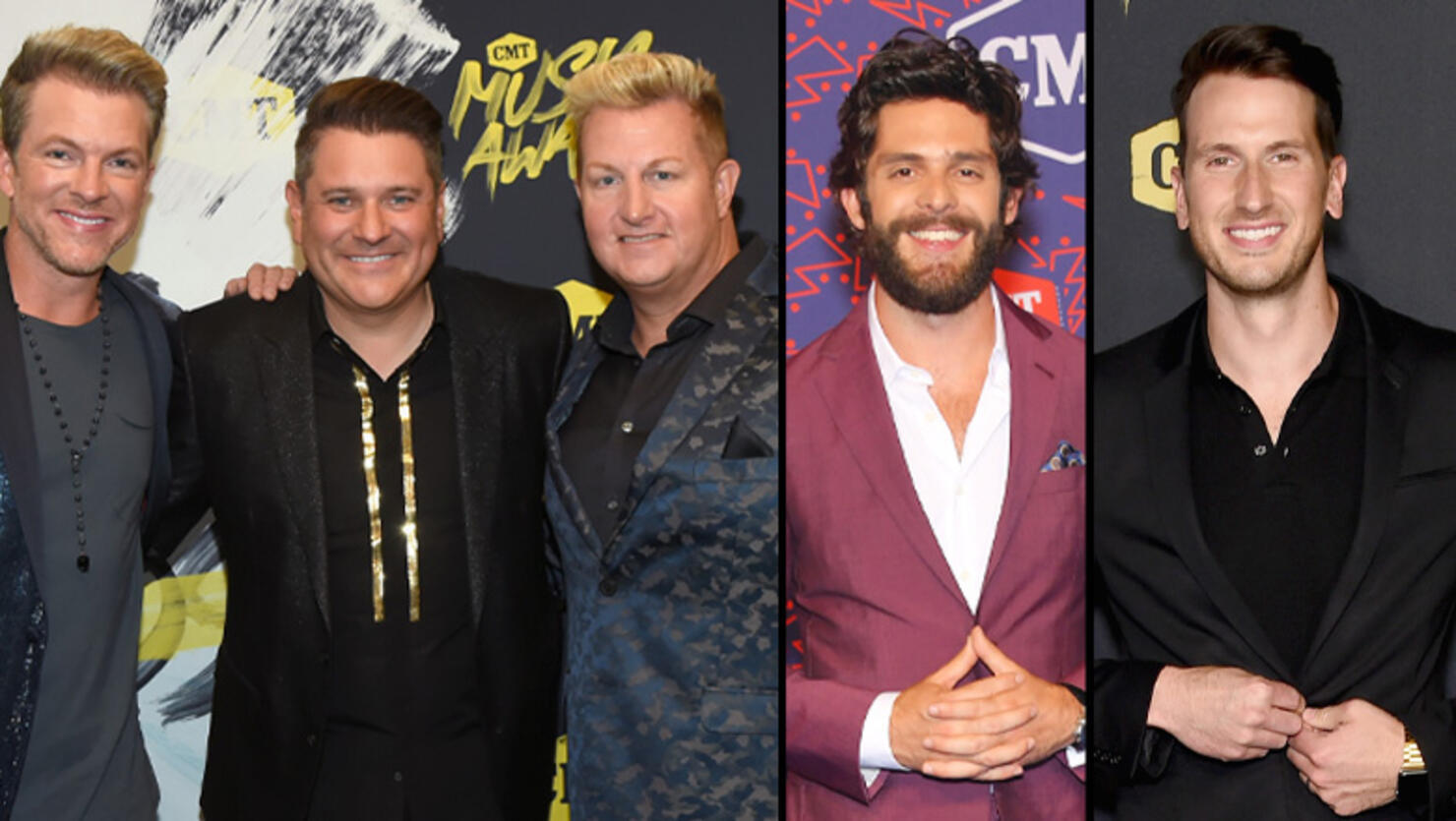 Its summertime in the south and for some country artists that means they are burning up a festival stage with a hot performance. Other times, they are spotted burning up and suffering from heat exhaustion after muscling through their gig.
Rascal Flatts, Thomas Rhett, and Russell Dickerson shared their hottest gigs with CMT Radio's Cody Alan. Here's what they had to say:
Russell Dickerson: "Stagecoach. Just, like, yeah! We had an EMT come to the dressing room afterward to take my oxygen levels. I don't know why, but for some reason, I wore these camouflage hunting pants. That was so stupid. I don't know why I did that. They were the thickest, denim, black, ugh!"
Thomas Rhett: "Greenville, SC.There were like thirty-five hundred people in this club, and the air had gone out at 10 am that morning, but the lights and everything still worked, and so like, me and the whole band were just seeing stars we were so hot. It was miserable.
Rascal Flatts: "Iraq. 2005 in Al-Fallujah, when we were out on the USO Tour visiting the troops. The one day in Balad, I think it was 132 or something like that. And a couple of times, I know it was 127. That's hot. I mean the sand was burning through your boots. Hard to beat Iraq, I guess."
RELATED: Florida Georgia Line Says, "The Less Clothes The Better!"
Photo Credit: Getty Images.