Serial Killer In The Making: The Murder Of Lauren Giddings
By Diana Brown
July 30, 2019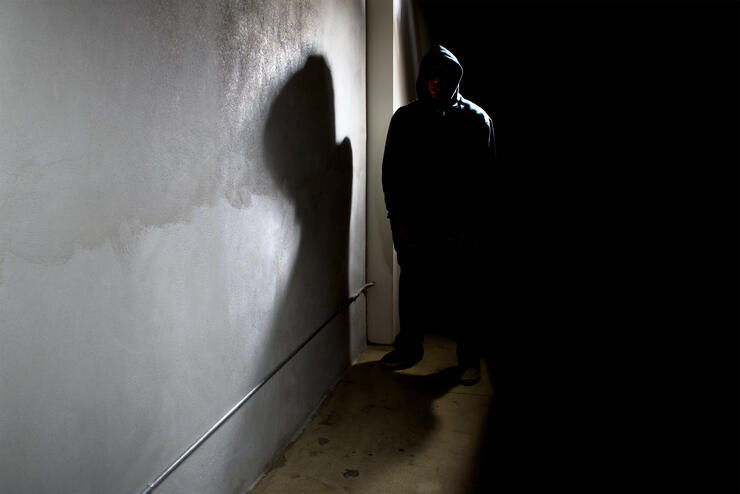 Monster Presents: Insomniac is a true-crime podcast where host Scott Benjamin spends his waking hours - and as with any insomniac, there are a lot - poring over case files and reports to bring you the facts about the most unusual and diabolical killers' crimes. This episode, part one of two, details the murder of 27-year-old law student Lauren Giddings in Macon, Georgia, in June 2011. Unlike many true crime stories, this one has a clear villain, one who was suspected right from the beginning; in fact, authorities believed Lauren was his first step on the way to becoming a serial killer. "Despite his best effort to pull off what he considered to be the perfect murder...he made several mistakes that he simply couldn't hide," Scott tells us. "And like most other narcissistic killers who were captured, he quickly came to the crushing realization that he wasn't necessarily smarter than everybody else." 
Like most college students, Lauren lived in an apartment building not far from campus, and she had several neighbors in her eight-unit building. "She was known by her classmates, friends, and family as athletic, cheerful, outgoing, and social," Scott says. Unlike her next-door neighbor and fellow law student, Stephen McDaniel, who rarely left his own apartment, "staying inside most of the time with his video games, his pornography, his guns, and his swords," his 1997 Geo Prism "driven so infrequently that cobwebs would form between the wheels and the ground." Lauren had very little to do with Stephen, calling him a "creepy neighbor," but Stephen became obsessed, leading to "some secretive and troubling behavior in the apartment next door." 
June 25, 2011 was the last day Lauren was seen alive, buying fast food for dinner on her way home. Several days passed before she was reported missing, probably because her friends and family assumed she had secluded herself to study for the Georgia bar exam. Finally, they were worried enough by her absence to contact the police, who came by the apartment complex the morning of Thursday, June 30th. "It was garbage collection day," Scott says, but the police had inadvertently blocked some of the bins with their cars. "When the garbage truck arrived, the driver realized the containers were unreachable, so he simply smiled...and kept on driving to his next stop." This trash collection snafu would be the beginning of the end for Stephen.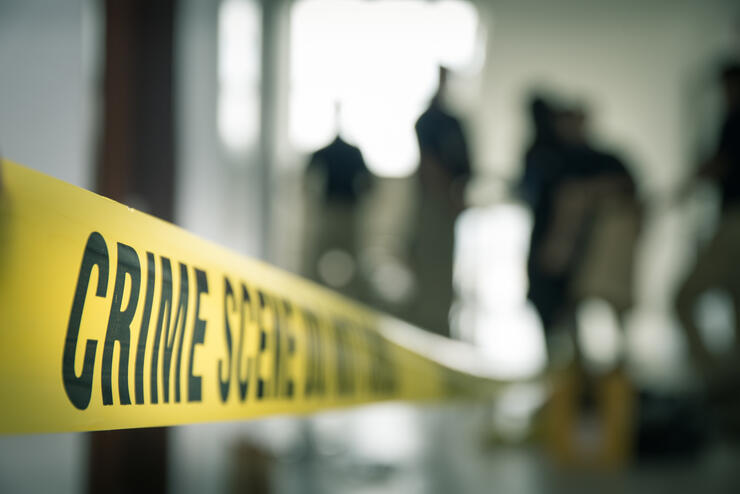 The police asked Stephen some routine questions, then moved on, but later, Stephen would get "very talkative" with a news crew, at first playing the part of a concerned acquaintance with no idea what had happened to his friendly neighbor. But then the news crew asked him how he felt about a body being found on the property. "It was at that moment, that very public moment that Stephen McDaniel knew he was in trouble," Scott says, "and thanks to the video crew there to document it, the entire city of Macon, Georgia knew it too."
Listen to the episode to find out the details of this case, some "so unusual," Scott says, "that the story almost seems like fiction. But it's all real and it really did happen this way." In the first part of this two-part series, Scott goes over Stephen's suspicious Internet browsing history, his child pornography charges, why he duct-taped a video camera to a six-foot-long stick, and more. In part two, he covers Stephen's unexpected confession, trial, and subsequent appeals, on Monster Presents: Insomniac. 
If you want to be sure you're listening to the podcasts everyone else is checking out, iHeartRadio has you covered. Every Monday, iHeartRadio releases a chart showing the most popular podcasts of the week. Stay up to date on what's trending by checking out the chart here. There's even a chart just for radio podcasts here, featuring all your favorite iHeartRadio personalities like Bobby Bones, Elvis Duran, Steve Harvey and dozens of others.
Photo: Getty Images