Woman Uses Linkin Park Lyrics To Prevent Man From Jumping Off Ledge
By Hayden Brooks
July 30, 2019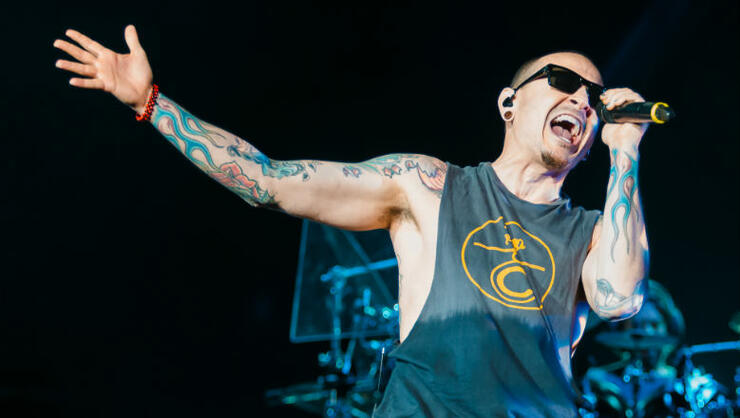 Linkin Park's Chester Bennington is no longer with us, but the late musician's lyrics are still saving lives. As per Orlando's WKMG-TV, a Florida woman used the band's lyrics to "One More Light" to help save a suicidal man's life and keep him from jumping off a ledge.
As per the outlet, Christina Settanni was driving along the State Road 408 when she noticed a man sitting on a ledge via her rear view mirror. Taking the opportunity to do what she could, the healthcare worker pulled her car over, walked out of the vehicle and started reciting lyrics from the LP track: "Who cares if one more light goes out?/ Well, I do." Settanni said that she stopped because she had "been where he is" and "he needed someone to show they cared." "I didn't know if it clicked with him, but he just cried," she recalled.
Deputy Shawn Cayer arrived to the scene in response to multiple 911 calls and, according to bodycam footage, Settanni was "sitting next to the man on the overpass bridge, speaking to him in a calm, composed manner." While he was not arrested, the man was taken to a mental health care facility.
As you know, Bennington died by suicide in 2017. "One More Light" was the late star's second posthumously released single after "Talking to Myself." Bandmate Mike Shinoda recently paid tribute to him on the second anniversary of his tragic and untimely passing.
If you are in crisis, please call the National Suicide Prevention Lifeline at 1-800-273-TALK (8255) or contact the Crisis Text Line by texting TALK to 741-741.