Harry Potter Fans Shocked After Learning Iconic Scar Isn't A Lightning Bolt
By Emily Lee
July 31, 2019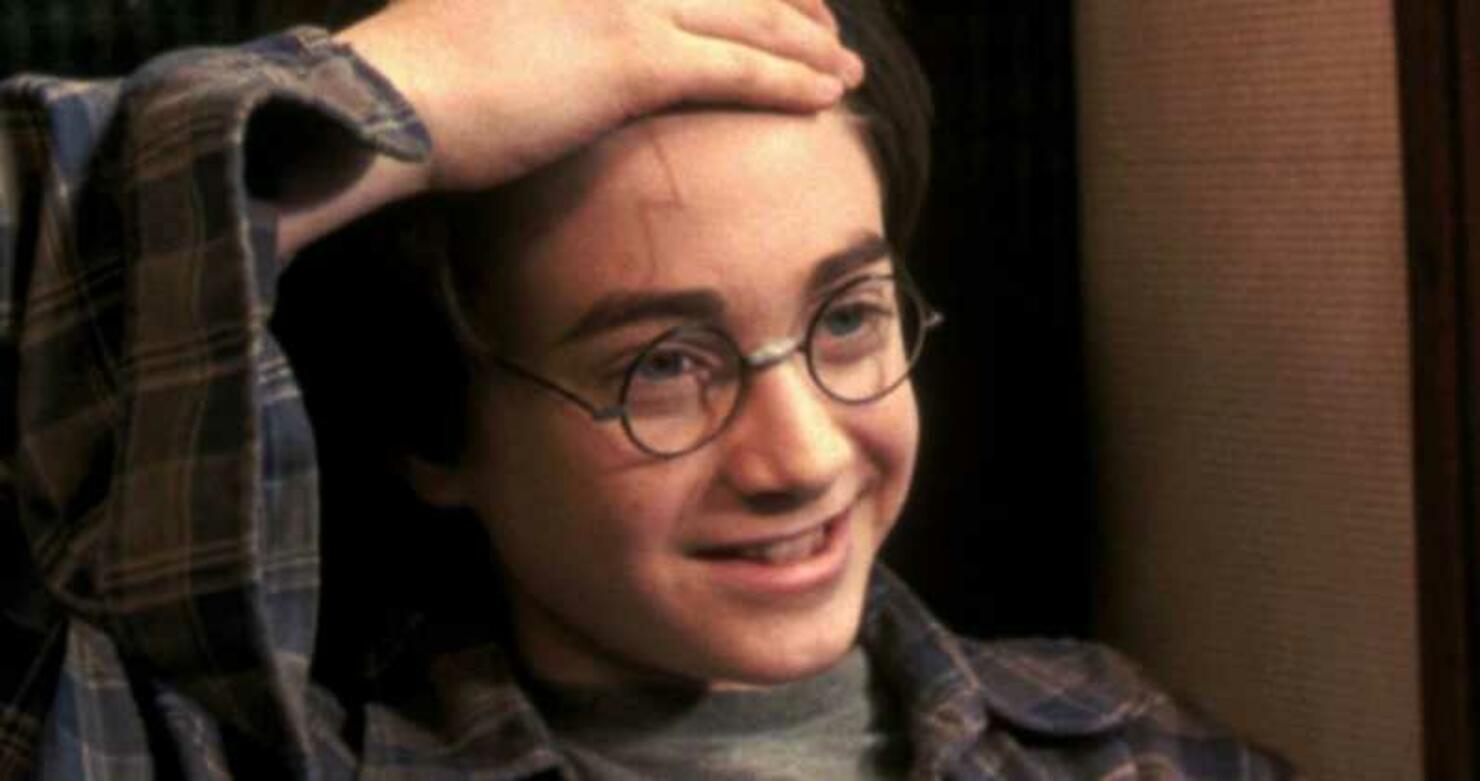 Are you ready to have your mind blown? Popular Twitter account Today Years Old shared a shocking fact about the Harry Potter series and fans are losing their minds over the revelation. It turns out Harry's iconic lightning bolt scar on his forehead isn't actually a lightning bolt. While it does closely resemble lightning, it's really something much more sinister.
Today Years Old shared side-by-side photos of Harry's scar and the hand motion for casting the Avada Kedavra spell. As fans of the books/movies know, this is the spell Voldemort used when he first attempted to kill baby Harry. The killing curse failed, of course, because of Lily Potter's sacrifice to save her son. Since Harry was the first wizard to survive a killing curse, it was likely unknown to the wizarding world that the spell would leave a scar in the same configuration as the hand motion.
Fans revealed their surprise in the post's replies. Some even added some theories of their own. "Maybe the scar is backwards too because of the curse reflecting back onto Voldemort so is not the impact of the curse, but the impact of reflecting it?" one person wrote. "I'm not even a Harry Potter fan and I'm surprised af," another added. Some, though, doubted author J.K Rowling's foresight on this. "Actually Rowling thought it would be cool if he had a lightning scar. Then, she though it would be cooler if it was the hand motion of the spell," one detractor argues.
What do you think? Is Harry's lightning bolt scar really the hand motion for the killing curse? We'll just have to wait and see whether or not Rowling ever confirms this fan theory herself. Until then, it's definitely fun to think about.
Photo: Getty