Kane Brown + Katelyn Jae Reveal Bigger Baby Bump, Same Routine
By Lauryn Snapp
July 31, 2019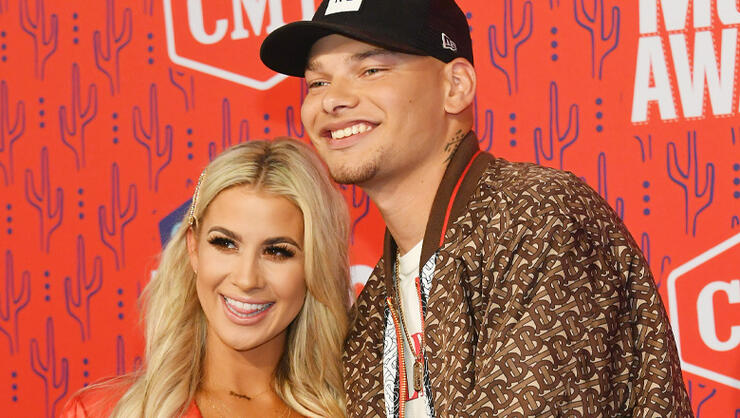 Kane Brown and his wife Katelyn Jae continue to enjoy date nights, even though one little thing has changed. The wine is no longer flowing!
Kane and Katelyn announced in April that they were pregnant with their first child, and aside from preparing for their new arrival, the couple says that their routine hasn't changed. Kane shared that they continue to prioritize quality time together and make date nights a goal for their family. And guess what? Their date nights are better than ever!
Kane told PEOPLE, "She doesn't drink anymore — she's a wine girl and she can't have any wine. But other than that, it hasn't really changed."
Kane is currently touring with another famous country dad, Jason Aldean. Backstage at their Grand Rapids tour stop, Kane shared with Cody Alan that Jason has been sharing parenting tips and advice which has really helped him prepare for fatherhood.
Katelyn recently shared a baby bump update with fans. The 27-year-old mother to be posted a photo on Instagram saying, "So blessed."
See Katelyn glow in the photo below.
Photo Credit: Getty Images.
Chat About Kane Brown + Katelyn Jae Reveal Bigger Baby Bump, Same Routine