Playboy Model Accidentally Drives Lamborghini Into Pool
By Dave Basner
July 31, 2019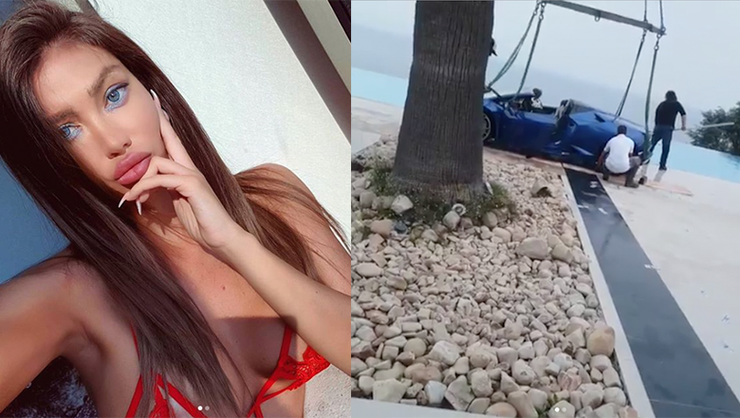 Driving a car takes a lot of focus. There is a lot you have to pay attention to and the slightest distraction could cause an accident, and that's just when you're driving in comfortable shoes. Driving in stilettos takes things up a notch... which might help explain why Serbian model Soraja Vučelić accidentally drove a Lamborghini into a swimming pool. Soraja, who was Serbia's Playboy Playmate of the Year in 2011, posted a clip on Instagram of the exotic car being lifted out of the water. The translation of her caption is, "When your high heel slips off the brake and the Lambo ends up in the pool."
It all went down during a photo shoot in Cannes, France.
Most of the commenters felt for the 32-year-old beauty, writing things like, "Don't worry, it happens to everyone!" and "It is more important that you didn't break your heel, screw the Lambo.
No word on if the car is salvageable, but Lambos have an average starting price of $200,000.
Photo: Instagram/SorajaVucelic
Chat About Playboy Model Accidentally Drives Lamborghini Into Pool