'13 Reasons Why' Season 3 Trailer Released, Reveals Major Character Death
By Hayden Brooks
August 1, 2019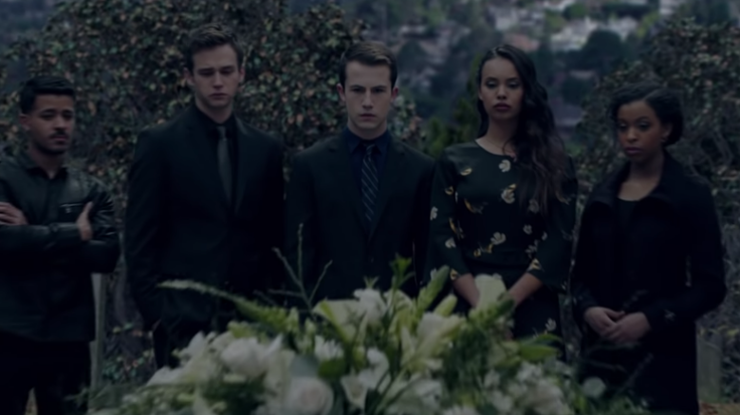 Netflix has unveiled the dramatic trailer for Season 3 of 13 Reasons Why and the upcoming installment will surround the death of a major character: Bryce Walker.
On Thursday (August 1), the trailer for the upcoming season, which airs August 23, hit YouTube and it follows the mysterious death of the high school student. As per the logline, the narrative will unfold months after the events from the season two finale at the Spring Fling dance. "Eight months after preventing Tyler from committing an unthinkable act at Spring Fling, Clay, Tony, Jessica, Alex, Justin, and Zach find ways to shoulder the burden of the cover-up together while helping Tyler move toward recovery," the description reads. "But when the aftermath of a tumultuous Homecoming game culminates in the disappearance of a football player, and Clay finds himself under police scrutiny, it's up to a shrewd outsider to steer the group through an investigation that threatens to lay bare everyone's deepest secrets. The stakes are raised in this riveting third season of 13 Reasons Why, as the consequences of even the most well-intended actions can alter a life forever."
If you want to share your thoughts on who potentially killed Walker, Netflix has provided viewers with a website (http://whokilledbyrcewalker.com), which can be accessed on your phone, where you can talk with Sheriff Standall about the case. Season 3 of the Netflix show will also include a new character, Ani, who is played by newcomer Grace Saif. In addition to the trailer, word has spread that the show has been renewed for a fourth (and final) season surrounding the Liberty High students' graduation from the institute.
Chat About '13 Reasons Why' Season 3 Trailer Released, Reveals Major Character Death