Busta Rhymes Escorted Off Flight After Argument With Passenger: Report
By Peyton Blakemore
August 1, 2019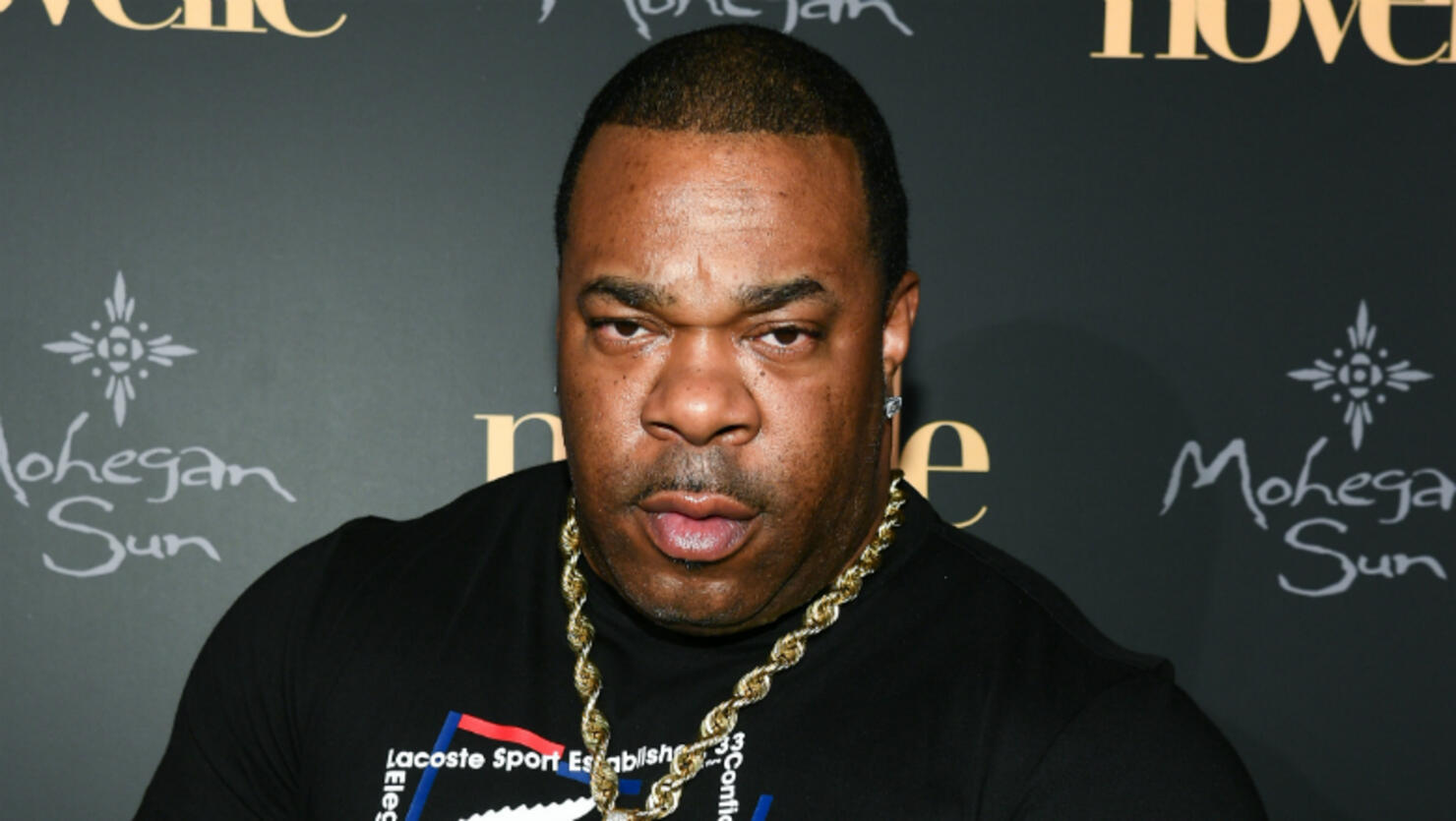 Busta Rhymes was allegedly escorted off a British Airways flight on Monday (July 29) after having an argument with a fellow passenger about overhead bin space.
According to The Daily Mail, the 47-year-old rapper, born Trevor Tahiem Smith, Jr., boarded a New York flight to London's Heathrow Airport just before the doors closed, carrying five bags. However, once on-board he reportedly found that his assigned first-class bin space was full. "'Who's got all their stuff in my locker?" a witness claimed to have overheard.
"The artist began getting irate," one passenger, who did not identify themselves said on the frequent flyer forum FlyerTalk, per People. The passenger claims his wife and Busta got into an argument after Busta told her to "move your stuff" out of the overhead bin. "He was towering over my wife's seat and she was terrified," the passenger alleged in the forum, adding that when he reportedly told Busta to leave his wife alone and Busta allegedly replied, "Then let's go, homeboy."
Passengers who spoke to The Daily Mail added that the pilot came out to deescalate the situation. "Someone remarked to the captain that Busta was the only person behaving aggressively, which prompted him to make a speech trying to justify his behavior," alleged the witness. "He explained that he had a 'hard life' and that he wasn't trying to threaten the passenger with violence, instead claiming that he just wanted to talk to him to sort out the issue once they had landed."
However, footage of the incident shows Busta speaking calmly to an employee and a passenger. "Now the thing that's getting out of hand is you're gonna patronize me when I'm out here talking about the powers that be," Busta explained. "Keep looking at me, laughing in my face. We're all grown [...] There's no reason for you to be jumping involuntarily, including yourself in this discussion that had nothing to do with you."
While the flight was able to take off, when it landed in London police met the plane at the gate, at the request of a passenger. A spokesman for the Metropolitan Police told The Daily Mail that "Officers at Heathrow were requested by the airline of an inbound plane to Heathrow Airport from the US to attend following an alleged verbal altercation involving several passengers."
"They boarded the plane once it had landed at approximately 6:52am on Tuesday 30 July and spoke to the parties involved," the statement continued. "There were no reported injuries, and no offenses disclosed. The passengers concerned then proceeded with their journeys."