David Tepper's Big Vision Likely Means BIG Tax Money
By Tank Spencer
August 1, 2019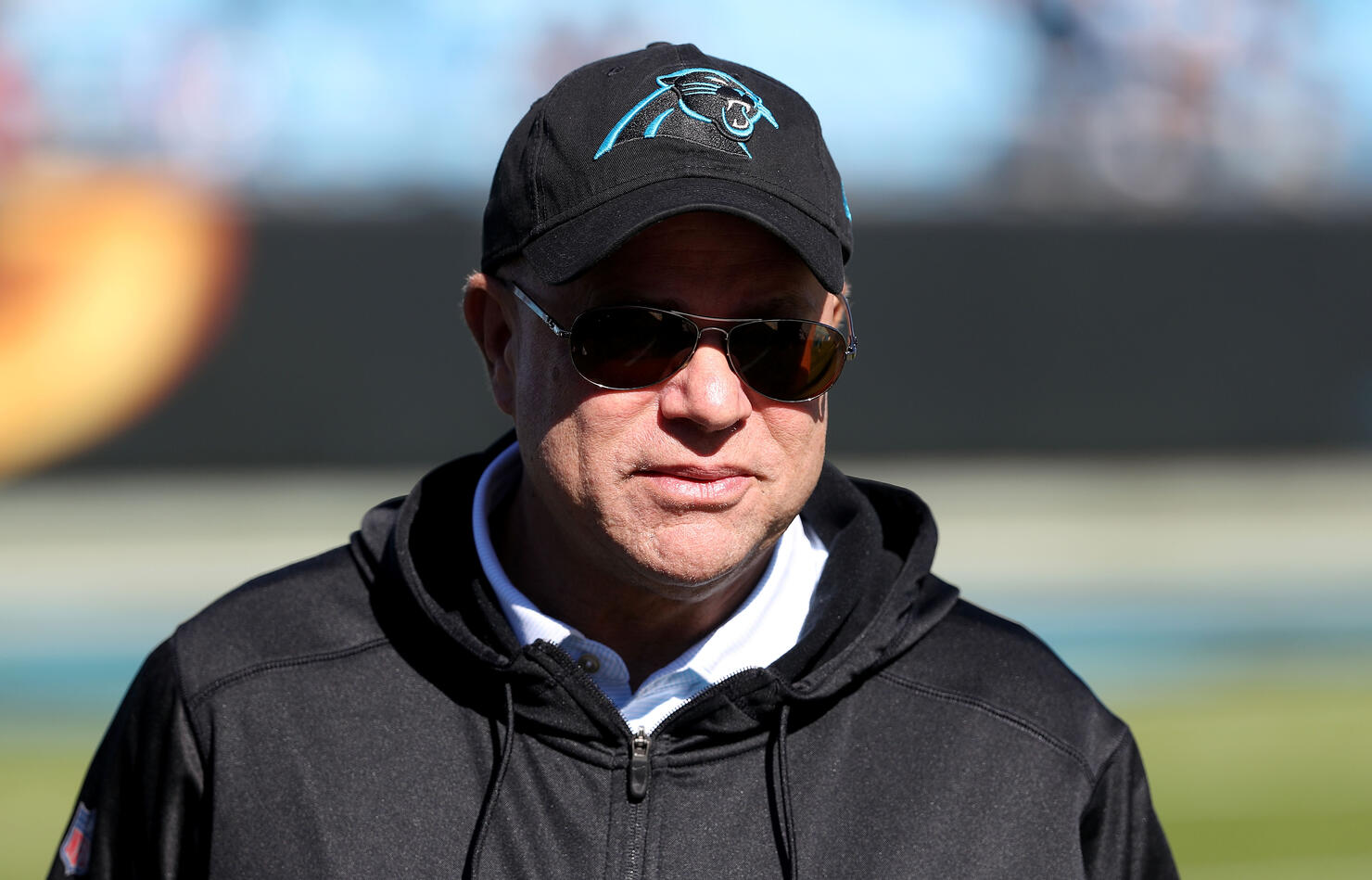 It's no secret that billionaire franchise owners routinely seek help from state and local taxpayers when they have grand plans for a new venue, or upgrades. This week Carolina Panthers owner David Tepper told the media "Charlotte is destined to be the sports-and-entertainment capital of the Carolinas." On one hand, it's awesome to hear an owner speak as if he's completely invested in winning, and having the greatest possible impact on the community around his team. On the other hand, those big dreams come with hefty price tags for every taxpayer.
Tepper's vision for Charlotte includes a new stadium with a retractable roof. He says he wants to see the project completed in the next ten years. So, in short, the taxpayers better brace for impact.
Now that Tepper has sealed the deal to move the Panthers' headquarters from uptown Charlotte to Rock Hill, South Carolina, you can imagine there will be elected officials aplenty who will sign off on practically any deal to keep Tepper happy in Charlotte, and the state of North Carolina. South Carolina lawmakers recently approved a $115 million tax incentives package to facilitate the Panthers project. Proponents of that deal touted a state commerce department study tha estimated the economic impact of the new facility could be $3.8 billion over 15 years. That's for a practice facility and team offices. I'm curious what the figure could be for a state-of-the-art marvel like is being built in Las Vegas and Inglewood, CA. Tepper has a lot of leverage.
The new stadium would probably not only be the home of the Panthers. Tepper has beenin talks with Major League Soccer about bringing a franchise to the Queen City. At training camp this week, he also said he wants to build a bigger relationship with the ACC and the NCAA. Bank of America stadium already hosts the ACC football championship game, but Tepper's vision would give the league a massive venue for the men's basketball tournament as well. Charlotte hosted it's last Final Four in 1994. That would likely change, when Tepper's stadium project is finished.
David Tepper bought the franchise last year for a NFL record $2.3 billion, and so far has not been tepid about his expectations. If you've seen the new season of Amazon Prime's "All Or Nothing," you'll know what I'm talking about. His vision for turning Charlotte into the "sports-and-entertainment capital of the Carolinas" won't come cheap, and he's already signaling the team will need cooperation from state and local officials. Rick Bonnell of the Charlotte Observer quotes Tepper as saying he needs to, "...say hey to the governor of North Carolina, to the mayor (of Charlotte), we need to be aspirational because this is a great area. We need to realize how great it can be." He may not have meant it this way, but that sounds like 'get ready for the big ask,' to me.
The Panthers owner also told the media, "it's going to (have to) be with the city; we can't do stuff by ourselves. It's hard; you have to change a lot of zoning and other things."
In case you are wondering, "other things" means money.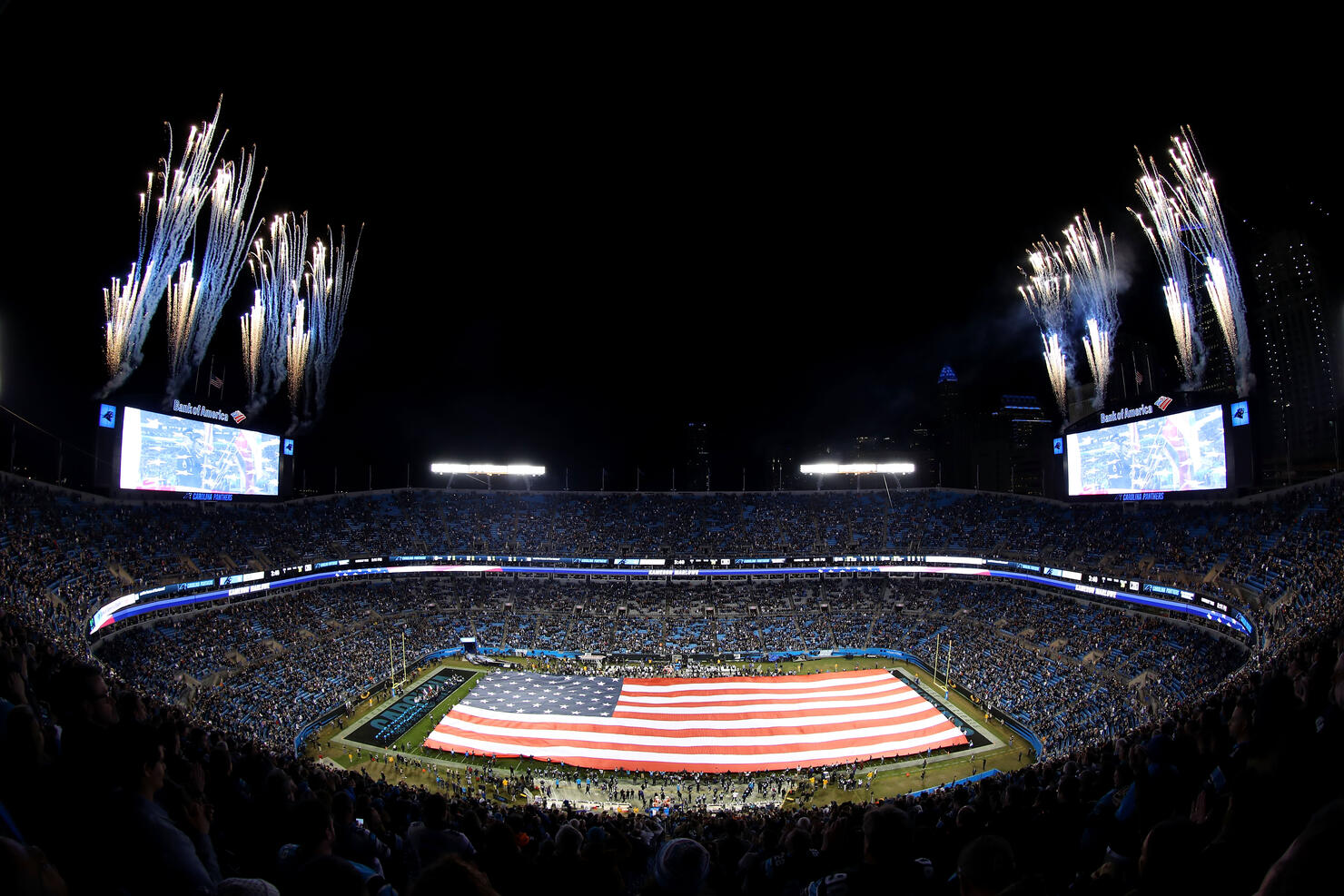 CHARLOTTE HAS A HISTORY OF PAYING
The last time taxpayers were forced to fork over millions to a pro sports franchise, it was to the Panthers. In 2013 former Panthers owner Jerry Richardson used every bit of leverage he could muster to get the city and/or the state to help fund stadium improvements. After ex-Governor Pat McCrory said no at the state level, Charlotte City Council approved $87.5 million.
At the time that was the 3rd largest taxpayer investment in a NFL project. Since then, those numbers have been crushed... more on that in a bit.
The Panthers aren't the only team to have been given a boost by Charlotte area taxpayers. Some may remember the great debate (and shenanigans) when it came to building a new NBA arena there. The owner of the old Hornets franchise was demanding a new building, and taxpayer support nearly 20 years ago. The city held a referendum in 2001, asking voters to approve a new tax to fund an arena. That effort failed at the ballot box, getting just 43 percent support. A couple of years later, with a new franchise awarded to the city, city leaders decided to backdoor the voters by approving what is now known as the Spectrum Center. That construction cost the taxpayers an estimated $260 million.
THE NFL SOAKS TAXPAYERS... BECAUSE IT CAN.
As previously mentioned, Charlotte taxpayers were put on the hook in 2013 for $87.5 million over six years for improvements at Bank of America Stadium. The most expensive taxpayer contributions to NFL stadiums (in dollars per year) were for Cincinnati's Paul Brown Stadium (roughly $800 million over 26 years) and Lucas Oil Stadium in Indianapolis (taxpayers took on $620 million of the stadium's $720 million construction cost).
Now we're in the BILLION-dollar stadium business. Right now, massive stadiums are being built in Las Vegas (for the Raiders) and Inglewood (for the Rams & Chargers). The former is a nearly $2 billion project and the latter is nearly $5 billion. In 2017 the new Mercedes-Benz Stadium in Atlanta opened. It was a comparatively "cheap" build at $1.6 billion. Are Tepper's dreams that big? I'd be willing to bet so.
As for the taxpayers in neighboring Georgia, the new digs cost them at least $700 million. The taxpayers in Nevada are shouldering $750 million of the cost on the Raiders' new home. At least Stan Kroenke and company aren't relying on taxpayers to build their LA monstrosity, it's privately funded. A recent analysis by ESPN concluded taxpayers across the nation have paid $6.7 billion since 1997 on new stadiums and renovations.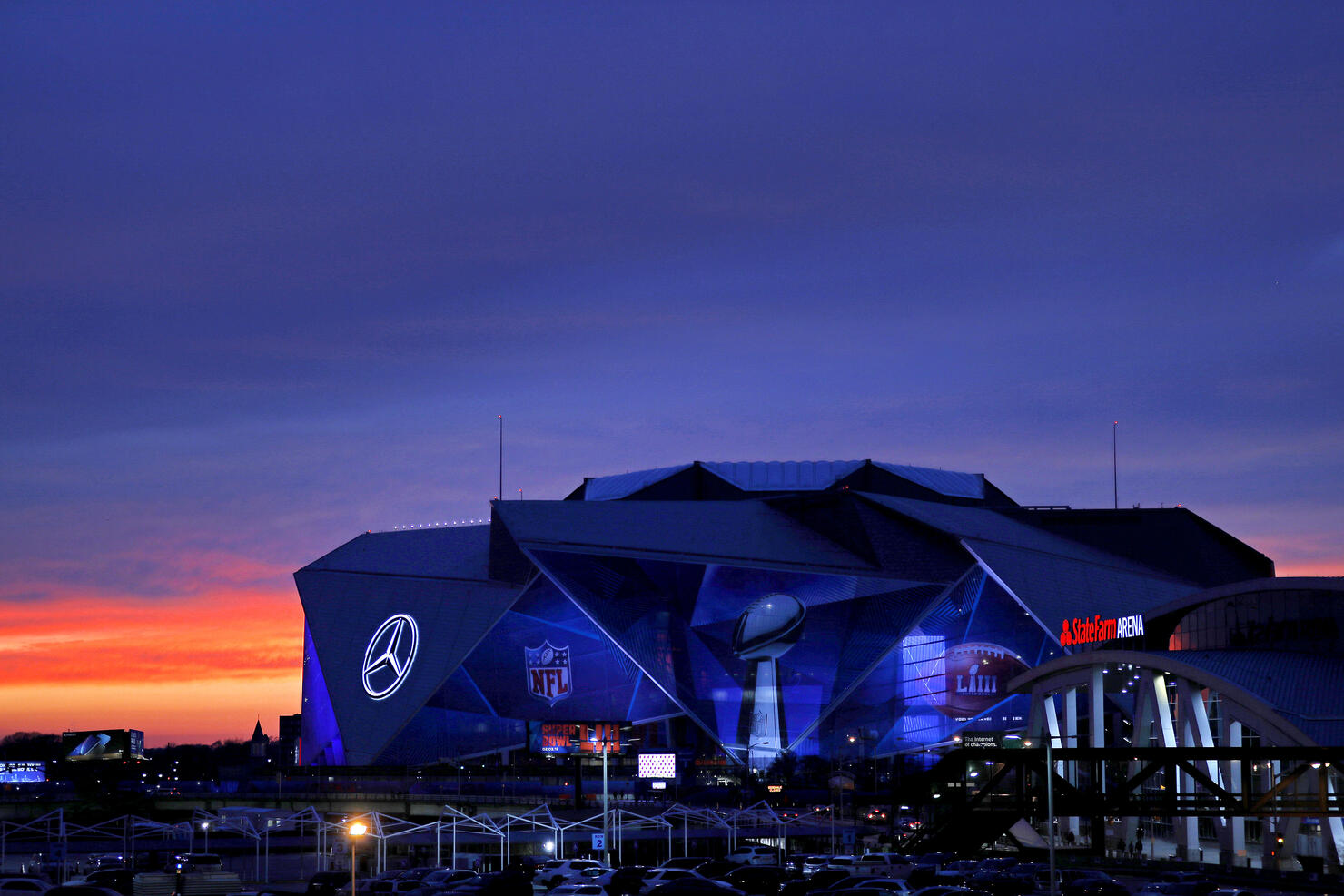 IS IT WORTH IT???
There is no doubt that stadiums and arenas draw huge crowds. And they employ tons of people. They generate tax revenue, bring people to the area to eat/stay/play, they can become a destination for more than just sports fans. Sometimes the numbers just don't work. Take the Cincinnati stadium deal for example. The county has routinely been staring at budget shortfall after budget shortfall for years and a large portion of that can be attributed to the Paul Brown Stadium deal. But then again, it IS Ohio.
There are many economists who argue that sports stadium subsidies are not worth the "investment" by taxpayers. Much of that very well educated opinion hinges on the belief that the entertainment dollars spent on sporting events would still be spent in the community on other things. With that I disagree. The fans will follow the team, especially if it just hops across the border.
I think Tepper gets his wish and Charlotte taxpayers will again be asked to help foot the bill. Only this time $87.5 million will be chump change compared to the next ask.
*Tune in to The Sports Tank, Saturdays from 12p-3p on The NEW ESPN Asheville... 92.9FM, 880AM, and 1400AM*