Granger Smith's Wife Amber Shares Photos Of Kids After Son's Tragic Death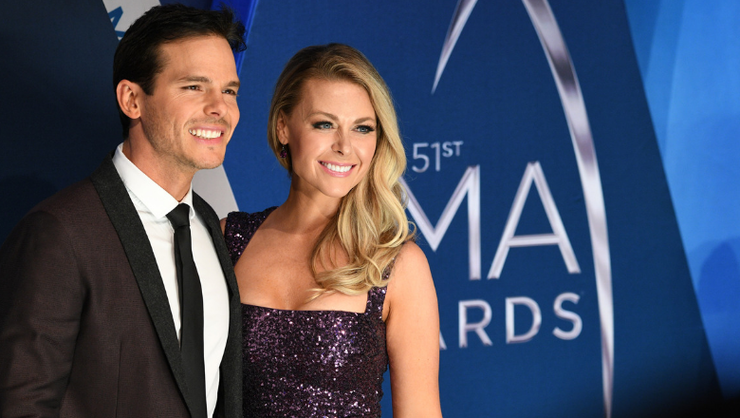 Country singer, Granger Smith and his family have been going through an unimaginably difficult time. In early June, about two months ago, the Smith family lost their youngest 3-year-old son, River, in a tragic drowning accident.
Just the other day, Smith's wife, Amber, shared two photos to social media. One picture was a selfie of Amber with her two kids, London and Lincoln. The other photo shows just the two kids in front of the lake smiling ear to ear.
The start of the Instagram caption is a quote pulled from a book she's reading as she copes with the tragedy. "'Suffering produces in us endurance and character and hope. It steadies us in our faith and deepens its roots in order that we may be able to weather any storm. It makes us reach forward to greater things than we can see right now, but that we know for sure not only exists, but will be ours at the last.' Excerpt from the book Bronner by @momgirl777. This book is magic."
Amber continues, "After dinner drive and walk to the lake. The smiles on these faces are some of the brightest lights in the dark."
Since the accident, both Smith and Amber have been open about the grieving process. Just last week (July 22), Smith shared a video to his YouTube page catching fans up on how everything has been going. After giving a general update, Smith then dives deeper into how music has been such a powerful factor through his healing.
"Music has been at the core of my family. People say, how can you go up and play a show…how do you play a show? How do you get in front of those people? Sometimes I don't even know the answer," Smith admits. "It's because music is healing, and it's not that I'm going out there trying to heal people, it's that the fans are dong that back to me. It's you guys that are lifting me. You guys are doing the healing."
Smith and Amber made the decision to donate River's organs saving the lives of two adults. Additionally, since the accident the family has donated more than $218,000 to Dell Medical Center, where their son was treated.
Chat About Granger Smith's Wife Amber Shares Photos Of Kids After Son's Tragic Death