Jessica Simpson Mom-Shamed For Letting 7-Year-Old Daughter Dye Her Hair
By Hayden Brooks
August 1, 2019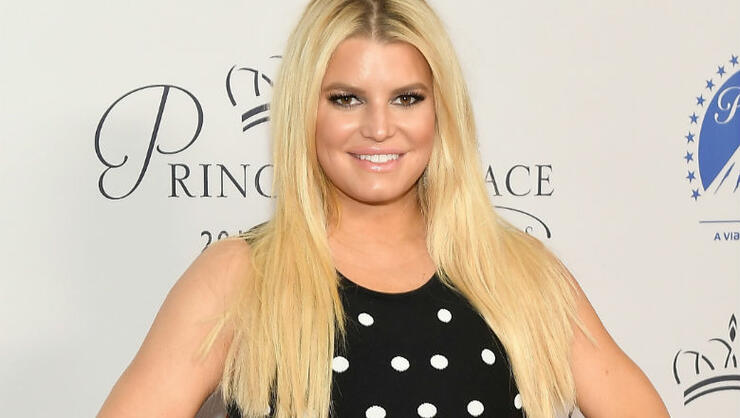 Mom-shamers went after Jessica Simpson on Wednesday (July 31) after the star shared a photo of her 7-year-old daughter, Maxwell "Maxi" Drew, with dyed hair.
As per Simpson, Maxi's colored locks were inspired by Mal, the main character from the hit Disney movie, The Descendants, and put on display for her 4.7 million followers on the social media platform, alongside a shot of the young one at the Nine Zero One salon in Los Angeles. While there were some positive remarks on Maxi's mini-transformation, as well as positive approval from the official account for the film, many were quick to throw judgement at the 39-year-old star's decision. One user was quick to say that Simpson "ruined" her hair and another criticized the young girl's age, writing, "Don't like it at all !!! Much better before the color. The new color makes her look older than her age."
Simpson has yet to comment about the criticism, but she has hit back at mom-shamers in the past. According to PEOPLE, she was previously slammed by users who called her out for letting her newborn, Birdie Mae, pose for a photo on her stomach. Many explained that it's unsafe to let a baby sleep on his or her stomach, but she clarified that her daughter always sleeps on her back and was simply posing for a photo on her belly.