Keith Urban Plans To Drop Acoustic Version Of 'We Were'
By Blake Taylor
August 1, 2019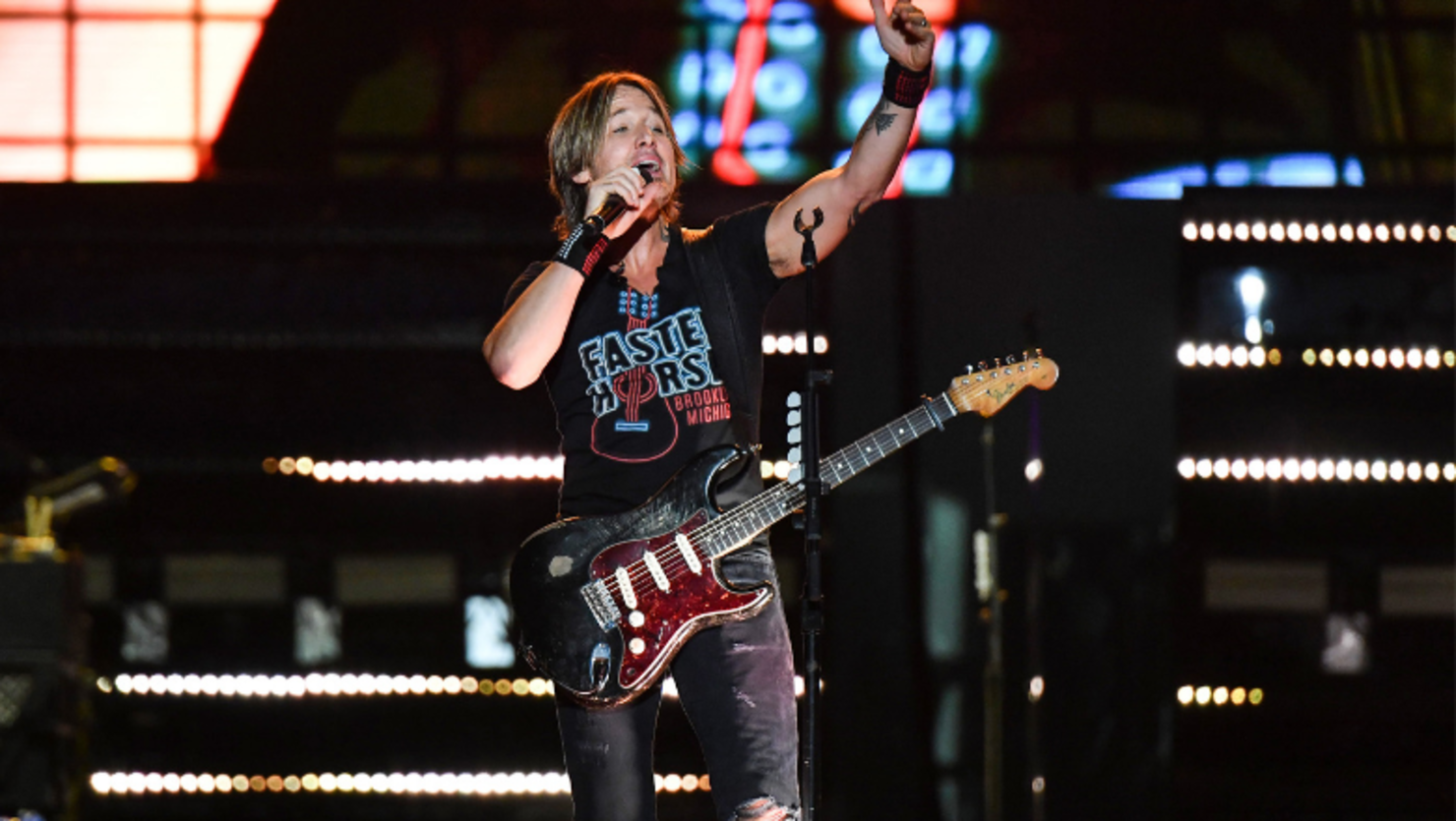 Keith Urban just revealed on social media that an acoustic version of his latest single, "We Were" will be released on Friday, August 2.
The photo Urban shared to social media is of himself holding a guitar in a studio. He captioned the post, "#WeWere Acoustic • 8.2.19" Simple and straight to the point.
"We Were" is a song off Urban's forthcoming, untitled album. The track was co-written by fellow country star Eric Church, alongside Ryan Tyndell and Jeff Hyde. When Urban cut the song, he actually had no idea Church was a co-writer. In a recent interview with the Bobby Bones Show, Urban explains, "I didn't know he was a writer, which was really cool, because it wasn't until we recorded the song, it was all done, and I found out after the fact." He continues, "I found out and I called Eric, and I was like, 'Dude, I just cut this song.' He was thrilled. I said, 'I had no idea that you were a writer on it.'"
As it turns out, the song ended up being way more fitting and relatable to Urban's life than Church's. "I didn't send Keith the song and say, 'Here's a song I wrote.' He found it, and honestly, it fits him more than it fits me," Church shares. "There's a line in there about 'two heartbeats in the moonlight in leather jackets on a back of a Harley.' I don't ride a Harley. That's a line, call it poetic license. That's where it came from. He and Nicole [Kidman] used to do that when they first started dating, and they were touring. They would jump on his Harley and they would put on their leather jackets and they'd go ride up in the countryside before the show."
As crazy as it may seem, Church didn't know any of that until after Urban cut the song. "I truly believe songs find the path that they're supposed to find, and one was supposed to be with him."
Stay tuned for the release of Urban's acoustic "We Were" rendition dropping Friday, August 2.