Surprise! Drake Is Dropping An Album On FRIDAY
By Lauren Crawford
August 1, 2019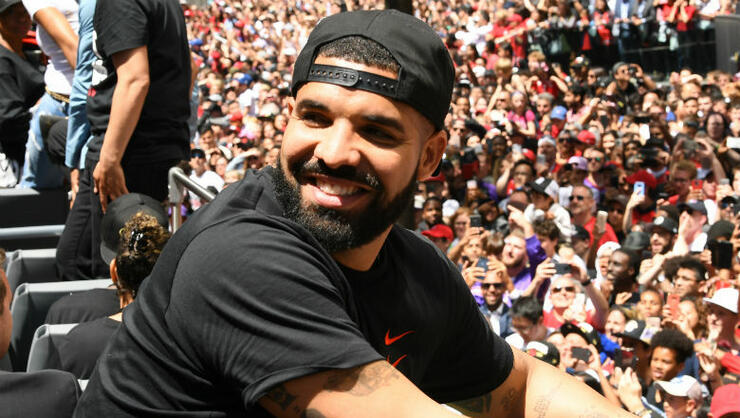 Oh, Drake.
Champagne Papi has outdone himself! On Thursday (August 1), the "Money In The Grave" rapper surprised fans by announcing that he's dropping a new compilation album, Care Package, on Friday (August 2) that features the most beloved songs of his career, including tracks that weren't even officially released.
"Some of our most important moments together available in one place," he captioned an Instagram series of the album's cover art and tracklist.
The 17-track album features "The Motion," "How Bout Now," "Trust Issues," "Days In The East," "Draft Day," and more. He even included "Can I," which was leaked around the time he released Views, as well as "Dreams Money Can Buy," which was released between his Thank Me Later and Take Care albums. Care Package will also feature appearances by J. Cole, Rick Ross, and James Fauntleroy.
Check out the full Care Package tracklist below:
1. "Dreams Money Can Buy"
2. "The Motion"
3. "How Bout Now" 
4. "Trust Issues"
5. "Days In The East"
6. "Draft Day"
7. "4PM In Calabasas"
8. "5AM In Toronto"
9. "I Get Lonely"
10. "My Side"
11. "Jodeci Freestyle" (ft. J. Cole)
12. "Club Paradise"
13. "Free Spirit" (ft. Rick Ross)
14. "Heat Of The Moment"
15. Girls Love Beyonce (ft. James Fauntleroy)
16. "Paris Morton Music"
17. "Can I"
Chat About Surprise! Drake Is Dropping An Album On FRIDAY