Tristan Thompson Reveals If He Cheated On Pregnant Ex With Khloe Kardashian
By Regina Star
August 1, 2019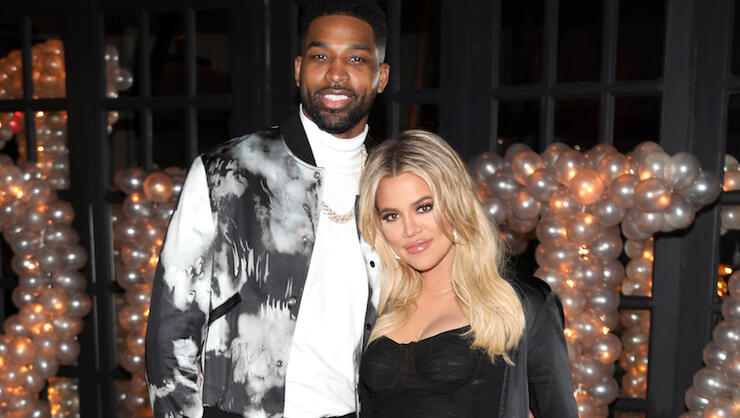 Tristan Thompson is addressing rumors that he cheated with Khloe Kardashian while he was still with the mother of his child.
The Cleveland Cavaliers athlete, who was reportedly expecting a son with Jordan Craig when he linked up with Kardashian, went on a spontaneous Twitter rant of sorts on Wednesday (July 31) in light of reports that he and Craig were spending time together in Jamaica.
"I have spent the last few months training for my upcoming nba season and making sure that I am in the best shape possible," Thompson started. "I have not been on vacations at all this summer and the current rumors spreading are 100% false."
To add, Thompson clarified his relationship timeline and denied long-circulating claims he cheated on Craig with the Revenge Body star while she was pregnant with their son, Prince. "Also, when I met Khloe I was SINGLE," he continued. "The negative comments that are constantly being directed towards her are unnecessary. She does not deserve all this backlash for my wrong doings. … Both Khloé and Jordan have been nothing but great mothers to my kids."
Thompson supposedly got with Kardashian in September 2016. Craig claimed, in court documents obtained by RadarOnline, that Thompson not only cheated on her while she was carrying their child, but his relationship with the reality star caused her "pregnancy complications."
"Every day several articles were published worldwide mocking my new unfortunate reality and my pregnancy would now become one of the most popular gossip headlines due to the woman Tristan was now publicly dating during my pregnancy," she said in the documents, adding that she suffered severe stress due to the unwanted media attention.
Thompson's alleged urge to step out on his pregnant girlfriends is nothing new. In April 2018, a cheating scandal rocked his relationship with then-pregnant Kardashian too.
I have spent the last few months training for my upcoming nba season and making sure that I am in the best shape possible. I have not been on vacations at all this summer and the current rumors spreading are 100% false.

— Tristan Thompson (@RealTristan13) July 31, 2019
Also, when I met Khloe I was SINGLE. The negative comments that are constantly being directed towards her are unnecessary. She does not deserve all this backlash for my wrong doings. Both Khloè and Jordan have been nothing but great mothers to my kids.

— Tristan Thompson (@RealTristan13) July 31, 2019
Chat About Tristan Thompson Reveals If He Cheated On Pregnant Ex With Khloe Kardashian