Katy Perry & Others To Pay Millions In 'Dark Horse' Copyright Judgment
By Paris Close
August 2, 2019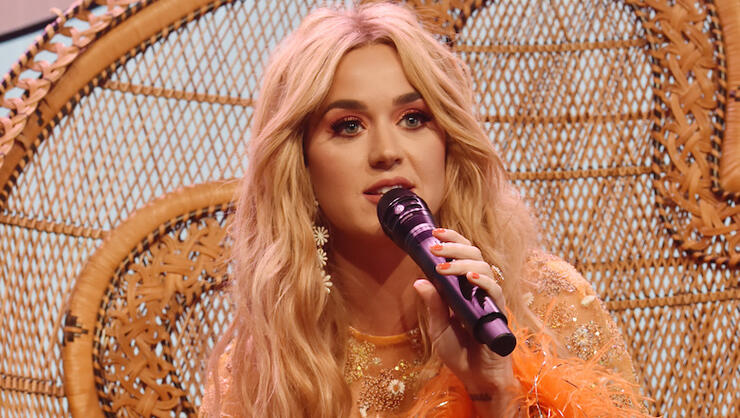 Katy Perry will be forking over a lot of cash for poaching another musician's song for her smash hit "Dark Horse."
According to TMZ, a Los Angeles federal jury ordered the "Teenage Dream" singer to pay $550k in damages to Christian rapper Flame on Thursday (August 1). The outcome arrives after a nine-member jury found Perry and her team of songwriters, including Dr. Luke and Cirkut, "improperly copied" the "underlying beat and instrumental line" from Flame's 2008 song "Joyful Noise" for her Grammy-nominated 2013 single. Additionally, as a defendant in the case, Capitol Records will be hit with a $1.2 million bill over the dispute.
In total, Flame will get $2.7 million from all the defendants in the case, as the jury found "Joyful Noise" culpable for 22.5 percent of the profits made from Perry's track. The decision came after a two-day testimony was held to determine how much "Dark Horse" and the album on which the tune appears, Prism, has made since its release. The numbers indicate the songbird bagged $3.1 million as her record label raked in $31 million, per TMZ.
As previously reported, Perry's attorneys attempted to argue the beat of both songs was "too common" to be protected by copyright and that such protection would be "detrimental to songwriters and music as a whole."
"They're trying to own basic building blocks of music, the alphabet of music that should be available to everyone," her lawyer, Christine Lepera, said in closing arguments.
In a 35-minute account published by ABC 7, Perry said, despite her roots in the genre, she would have never heard the Christian song anyway because she only listens to "secular music." Even so, the plaintiffs maintained the song was widely available on streaming services, and garnered millions of views on YouTube since its premiere.
Photo: Getty Images