New York City Cop Who Put Eric Garner In Chokehold Should Be Fired: Judge
By Bill Galluccio
August 2, 2019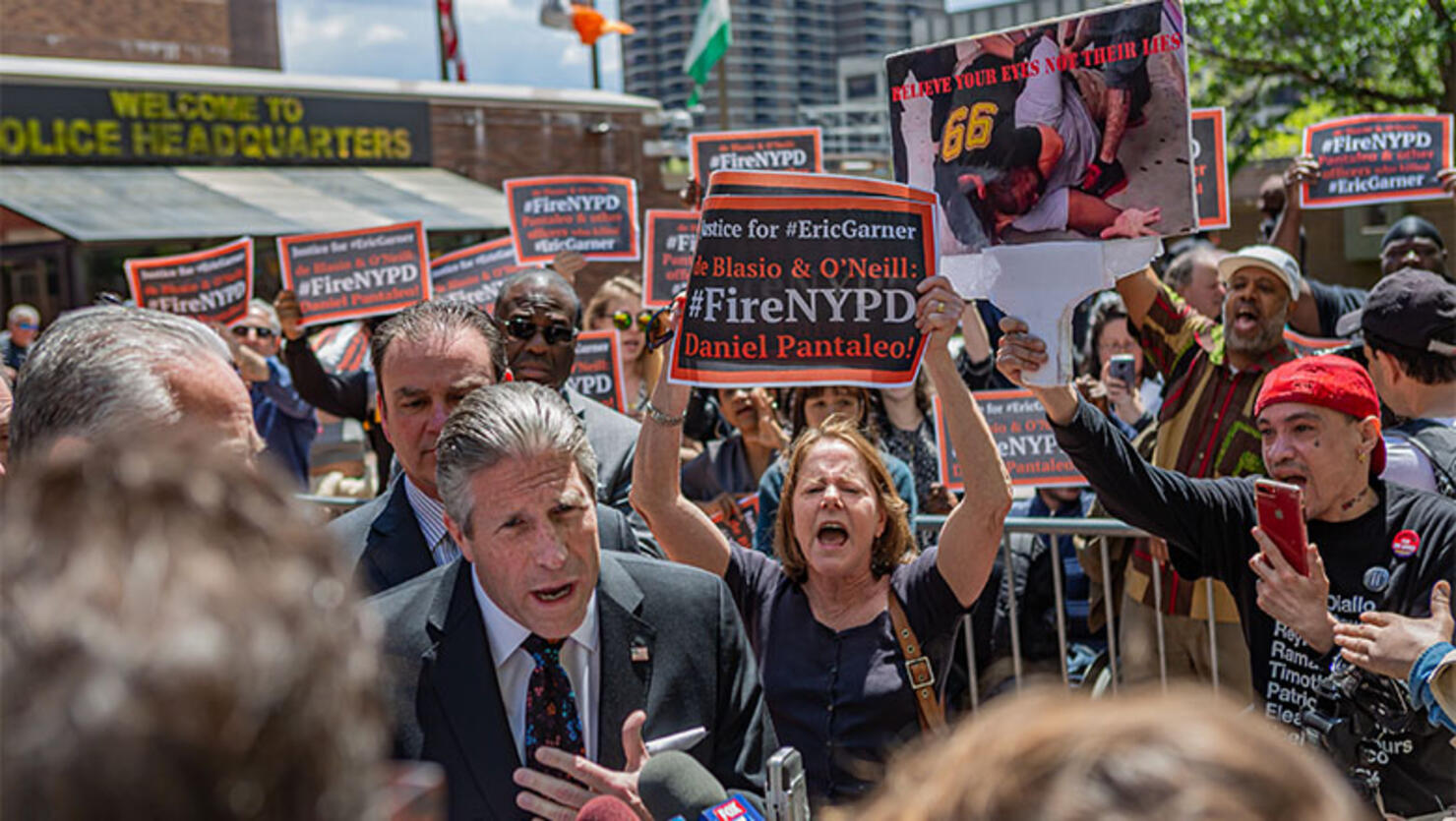 A New York administrative judge recommended that Officer Daniel Pantaleo should be fired for his role in the 2014 death of Eric Garner. The NYPD announced that Pantaleo has been suspended, which is standard practice when a judge recommends an officer should be fired. The department says that Commissioner James O'Neill will make the final determination on whether Pantaleo will lose his job.
The judge ruled that Pantaleo used a banned chokehold when he tried to restrain Garner during an arrest for selling loose cigarettes. Garner, who was asthmatic, could be heard screaming "I can't breathe" while Pantaleo had him in the chokehold.
Garner's family was pleased with the judge's recommendation and hopes that O'Neill will fire Pantaleo.
"This has been a long battle. Five years too long," Garner's daughter, Emerald, said during a press conference. "Finally, somebody has said that there's some information that this cop has done something wrong."
Patrick Lynch, president of the New York City Police Benevolent Association, issued a statement calling the judge's decision "political insanity." He warned O'Neill that if he follows the judge's recommendation and terminates Pantaleo, "he will lose his police department."
Photo: Getty Images