Bruce Springsteen's Youngest Son Is Officially A Firefighter
By Paris Close
August 3, 2019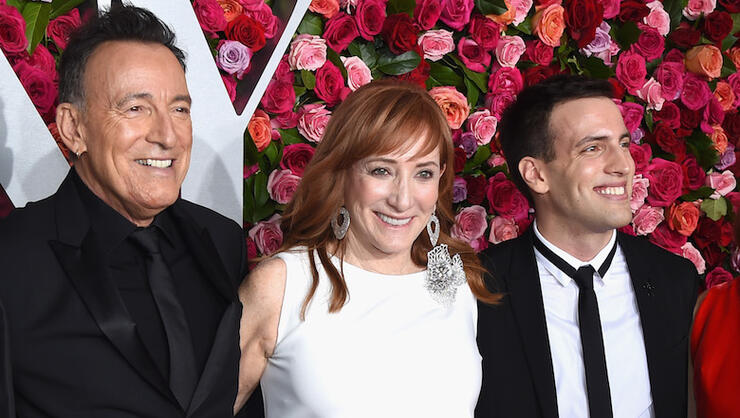 Like father, like son!
Bruce Springsteen's youngest child, Samuel Springsteen, is going to be a hometown hero just like his dad. Earlier this week, the legendary rocker's wife, Patti Scialfa, congratulated the 25-year-old on becoming a firefighter for Jersey City.
"CONGRATULATIONS," Scialfa captioned a black-and-white photograph of her son on Instagram, along with a fire emoji. "You followed your dreams…JC firefighter .. Stay safe .. love your brave heart."
Sam is the youngest of Bruce and Patti's three children after older brother Evan, 29, a program director and host at Sirius XM, and Jessica, 27, a pro equestrian rider.
See the photo below.
While Jersey City Fire Department and Jersey City reps would neither confirm nor deny the news, according to USA Today, Sam passed civil service exam to join the department last year.
This isn't the first time Scialfa has shared her proud mommy moment for her son's hard-working efforts. In 2014, she also praised the "family hero" on Instagram in 2014 to celebrate Sam graduating from Monmouth County Fire Academy. "My youngest son, Sam, graduated from Monmouth County Fire Academy tonight," she wrote with a photo of a smiling Sam wearing his firefighter gear at the time, before sharing an image of his helmet months later. (See pics below.)
Since then, Sam has gone to serve multiple stations in his hometown including the Colts Neck Fire Department, the Long Branch Fire Department and the North Wildwood Fire Department, where, per the Cape May County Herald, he "assisted in saving a fisherman who was stuck waist deep in the mud" in 2016.
Congratulations, Sam!
Chat About Bruce Springsteen's Youngest Son Is Officially A Firefighter