Granger Smith's Wife Gives Emotional Update On Family Since Son's Death
By Blake Taylor
August 3, 2019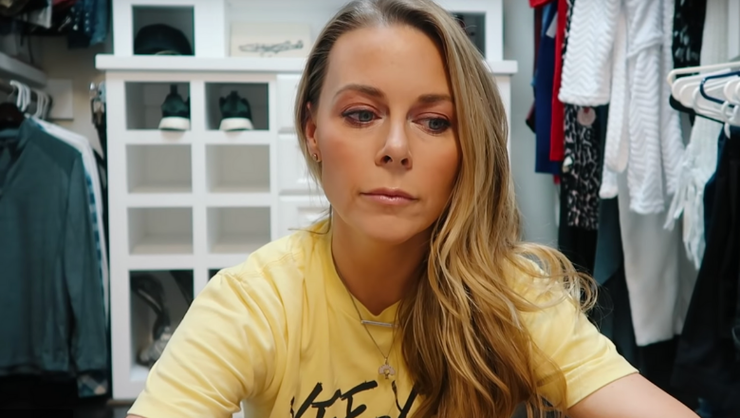 Granger Smith and his wife Amber lost their 3-year-old son, River in a tragic drowning accident back in June. Since then the family has been very open and honest with fans about their healing process.
Amber recently shared a photo to Instagram of her two kids, London and Lincoln. She opened up writing, "'Suffering produces in us endurance and character and hope. It steadies us in our faith and deepens its roots in order that we may be able to weather any storm. It makes us reach forward to greater things than we can see right now, but that we know for sure not only exists but will be ours at the last.' Excerpt from the book Bronner by @momgirl777. This book is magic." She continued, "After dinner drive and walk to the lake. The smiles on these faces are some of the brightest lights in the dark."
More recently, she's opened up in an emotional video posted to The Smiths YouTube channel called, "Honest Life Update." With her eyes full of tears, Amber starts to open up saying, "I make myself get out of bed for my kids and I make myself be a good mom for them because London and Lincoln deserve that."
The video then transitions to show footage of Granger out on the road with his son, Lincoln. The two enjoy some quality guy time at the race track while the girls enjoy a day at home full of Oreos and shopping.
To wrap up the life update video, Amber opens up about how impressed she's been with the strength of her kids. The two have been seeing a counselor weekly since the accident and soon Granger and her will also start counseling as well. "Grief is weird," Amber acknowledges. "One minute you're completely fine. Well, not fine- you're in a state of calm and then you're a mess and it comes and goes and it hits you out of nowhere and it's an ocean of waves."
Watch the full "Honest Life Update" video below.
Chat About Granger Smith's Wife Gives Emotional Update On Family Since Son's Death