Sales of Plastic Water Bottles at San Francisco Airport Banned
By R.J. Johnson - @rickerthewriter
August 3, 2019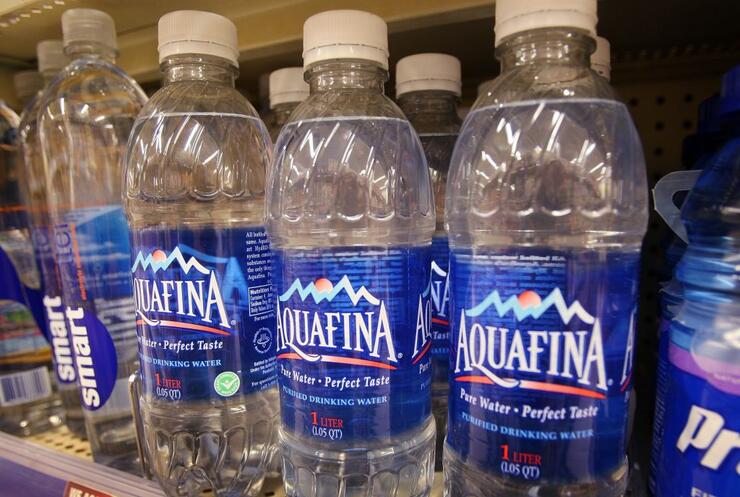 Arriving early for your flight always leaves travelers with a little extra time to wander the terminals, people watch, or even pick up a snack or bottle of water. However, starting Aug. 20, passengers traveling through the San Francisco International Airport won't be able to purchase single-use plastic water bottles after an unprecedented ban at one of the nation's largest and busiest airports.
The ban on single-use plastic bottles takes effect at the airport Aug. 20 and will apply to restaurants, cafes and even the vending machines located inside the terminals. Travelers who wish to drink plain water will have to buy or bring their own reusable aluminum or glass bottles to fill at one of the airport's many water fountains. The ban does not apply to any flavored drinks, including soda, iced tea, coffee or juice.
However, airport security will take any filled bottles of water passengers try to bring from outside the airport.
The ban follows a 2014 ordinance that banned the sale of plastic water bottles on city-owned property.
Officials say getting rid of single-use plastic water bottles is part of a larger effort to slash carbon emissions at the airport and cut down on the more than 4 million plastic water bottles sold there every year. Vendors at the San Francisco airport already have to provide compostable single-use cutlery, to-go containers, straws, and condiments for travelers stopping to get something to eat or drink.
"We're the first airport that we're aware of to implement this change," SFO spokesman Doug Yakel told the San Francisco Chronicle. "We're on the leading edge for the industry, and we want to push the boundaries of sustainability initiatives."
California has been on the forefront of cutting plastic waste over the last few years, including a plastic bag ban and a partial ban on restaurants automatically providing plastic straws to customers.
Of course, if you're feeling really stressed out about the ban on plastic water bottles, SFO has a lovely free yoga room for passengers to relax in.
Photo: Getty Images
Chat About Sales of Plastic Water Bottles at San Francisco Airport Banned