Heavy Metal Band Rammstein Kiss In Russia To Protest Anti-LGBTQ Laws
By Hayden Brooks
August 5, 2019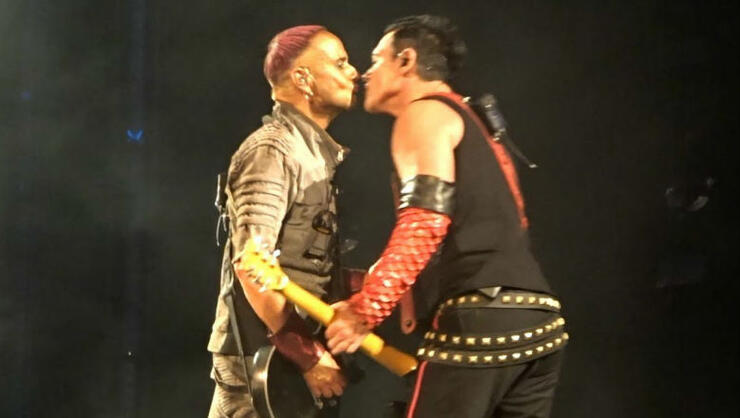 Rammstein bandmates hit back at Russia's controversial anti-LGBTQ laws by kissing during their recent show at the Luzhniki Stadium in Moscow.
While performing their 2019 hit, "Ausländer," guitarists Paul Landers and Richard Kruspe exchanged the smooch in front of the live audience, further emphasizing their advocacy for the LGBTQ community. After the performance, the German band pushed the message a step further by sharing a photo of the headline-making moment alongside the caption: "Russia, we love you!" At a previous show in Poland, the band's frontman Till Lindemann was seen waving a Pride flag, while crowdsurfing in an inflatable boat.
As you probably know, President Vladimir Putin helped Russia pass the "gay propaganda" law in 2013, which bans material that "[present] distorted ideas about the equal social value of traditional and non-traditional sexual relationships."
Photo: YouTube/Chrischi1404
Chat About Heavy Metal Band Rammstein Kiss In Russia To Protest Anti-LGBTQ Laws