Khalid Announces Concert to Benefit El Paso Shooting Victims
By Taylor Fields
August 5, 2019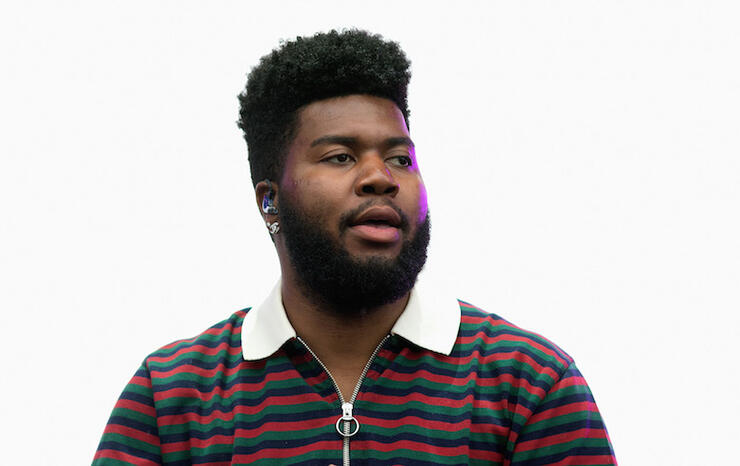 Following the horrific mass shooting in El Paso, Texas over the weekend, Khalid revealed that he is working on a benefit concert to be held later in the month, and the proceeds from the event will go towards the victims and families who were affected by the tragedy.
Although he moved around a lot during childhood due to his parents' military careers, Khalid and his family eventually moved to El Paso where he attended high school. The city is near and dear to his heart, and in fact, last year, he was presented with a key to the city by Mayor Dee Margo. The singer also makes reference to El Paso in his music, especially in his song "American Teen" — he sings, "From the city of the 915."
After learning of the terrible news of the shooting at a Walmart in El Paso, Khalid shared that he wants to support the city through this extremely difficult time and announced his plans for the concert. He shared, "Over the past few days, my mind and heart have been heavy. Hearing/seeing an act of terrorism happen so close to home, my family, and my friends has been unbelievable and shocking. Singing '915' and 'City of El Paso' on tour every night feels indescribable." The singer continued, "Over the past few days, I've been thinking of ways to help out and support the city. I'm planning for a benefit concert later this month, all of the proceeds will go to the families affected by the shooting. Sending everyone my love and will keep you guys updated."
Khalid concluded by also sending his support to the victims of the second mass shooting during the weekend in Dayton, Ohio, saying, "Also, sending my love to Dayton, Ohio America is hurting right now."
Details on the benefit concert have yet to be revealed, but are sure to come soon.
Khalid is currently on his "Free Spirit Tour," in support of his second full-length studio album, making his way to different arenas across the country. The trek kicked off in June after a string of appearances at multiple festivals (including Coachella), and wraps up in Miami on August 17th.
Photo: Getty Images
Chat About Khalid Announces Concert to Benefit El Paso Shooting Victims