Video Shows Dayton Police Take Down Shooter Saving "Hundreds of Lives"
By R.J. Johnson - @rickerthewriter
August 5, 2019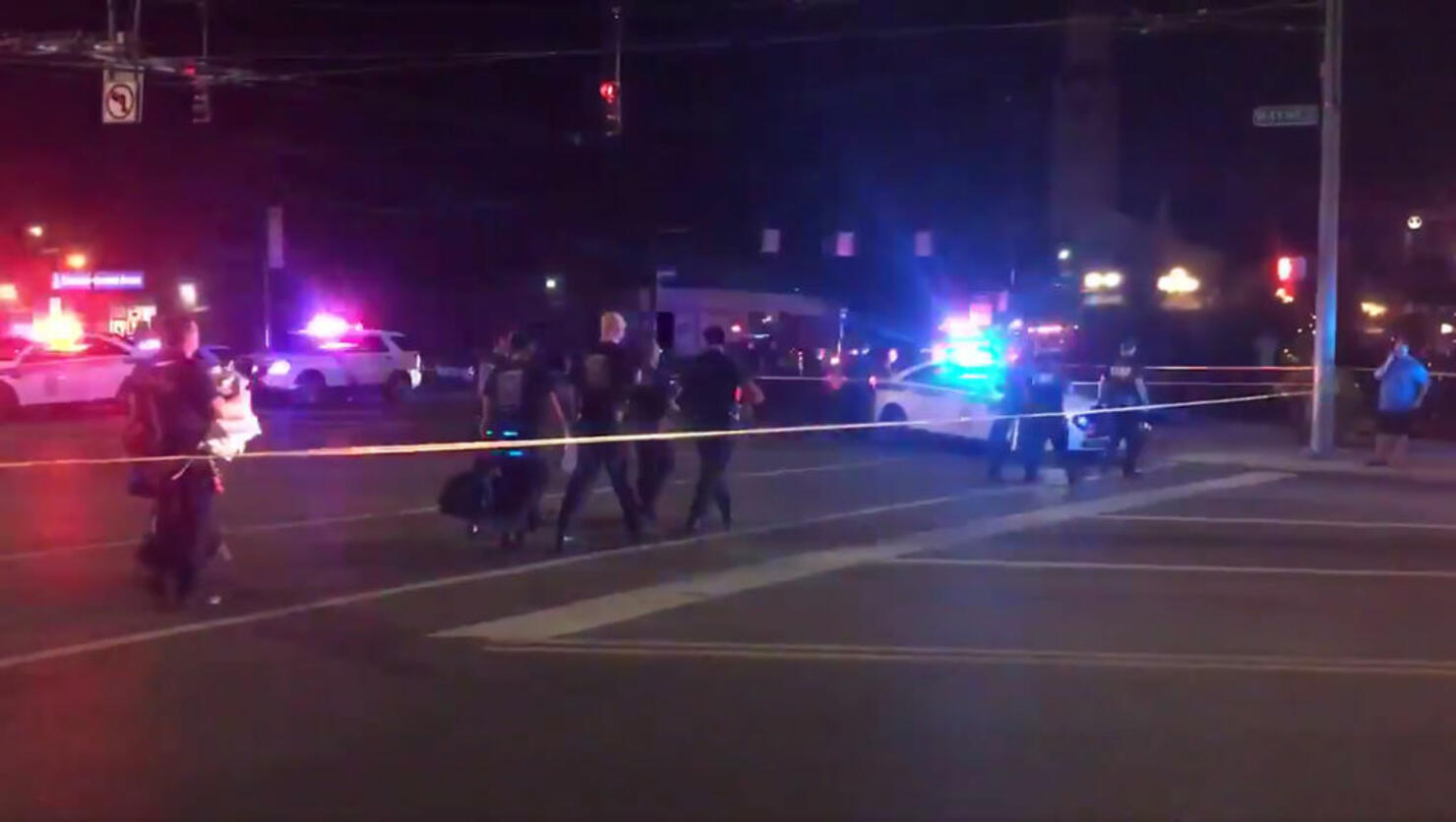 It was just after 1 a.m. and people were still out having fun in Dayton's Oregon District where many trendy bars and restaurants are located when the gunfire began. The suspect, identified as 24-year-old Connor Betts, was using a .223-caliber "assault-style" rifle to fire on the crowds of people who were in the area.
In less than 30 seconds, nine people were dead and another 27 injured in the second mass shooting in less than 13 hours. Dayton police stationed in the area responded immediately to the shooting, fatally wounding Betts in a brief shootout that had begun only seconds before.
Surveillance video that shows the moments Dayton police encountered the suspect was released by the department on Monday. The dramatic footage begins with scenes of people fleeing the gunfire, which began seconds earlier. People can be seen running for their lives and crowding into a nearby bar for safety even as the shooter, who was also reportedly wearing body armor and carrying extra clips approaches the bar.
But before he could reach the entrance, Dayton police fire back at the suspect, fatally wounding him, forcing Betts to stumble and fall feet from the entrance.
Dayton Police Chief Richard Biehl said the officers in the area responded immediately to the gunfire and killed him within 30 seconds.
Warning: Video contains graphic content.
The shooter, later identified as Connor Betts, 24, of Bellbrook, Ohio, began shooting at the crowds gathered outside the Oregon District bars at around 1 a.m. early Sunday morning.
A second angle of the police responding to the gunfire show the officers firing at Betts as he approached the open doors of the bar in Dayton's Oregon District.
The shooting early Sunday was the second such mass shooting in less than 13-hours. On Saturday, a gunman opened fire at a El Paso, Texas, Walmart, killing 21 people, and wounding another 26.
President Donald Trump on Monday offered a series of police proposals to help combat the rise of mass shooting in the country. In a speech that lasted around ten minutes, Trump called the two shootings barbaric slaughters that were "an assault upon our communities, an attack on our nation and a crime against all of humanity" and condemned white nationalism. The president also called for stronger background checks, legislation that would institute the death penalty in cases involving hate crimes and mass shootings, and pushed back against the glorification of violence as seen in "gruesome and grisly video games."
Photo: Getty Images