Manchester Orchestra Announce 'Mean Everything To Nothing' Anniversary Tour
By Katrina Nattress
August 6, 2019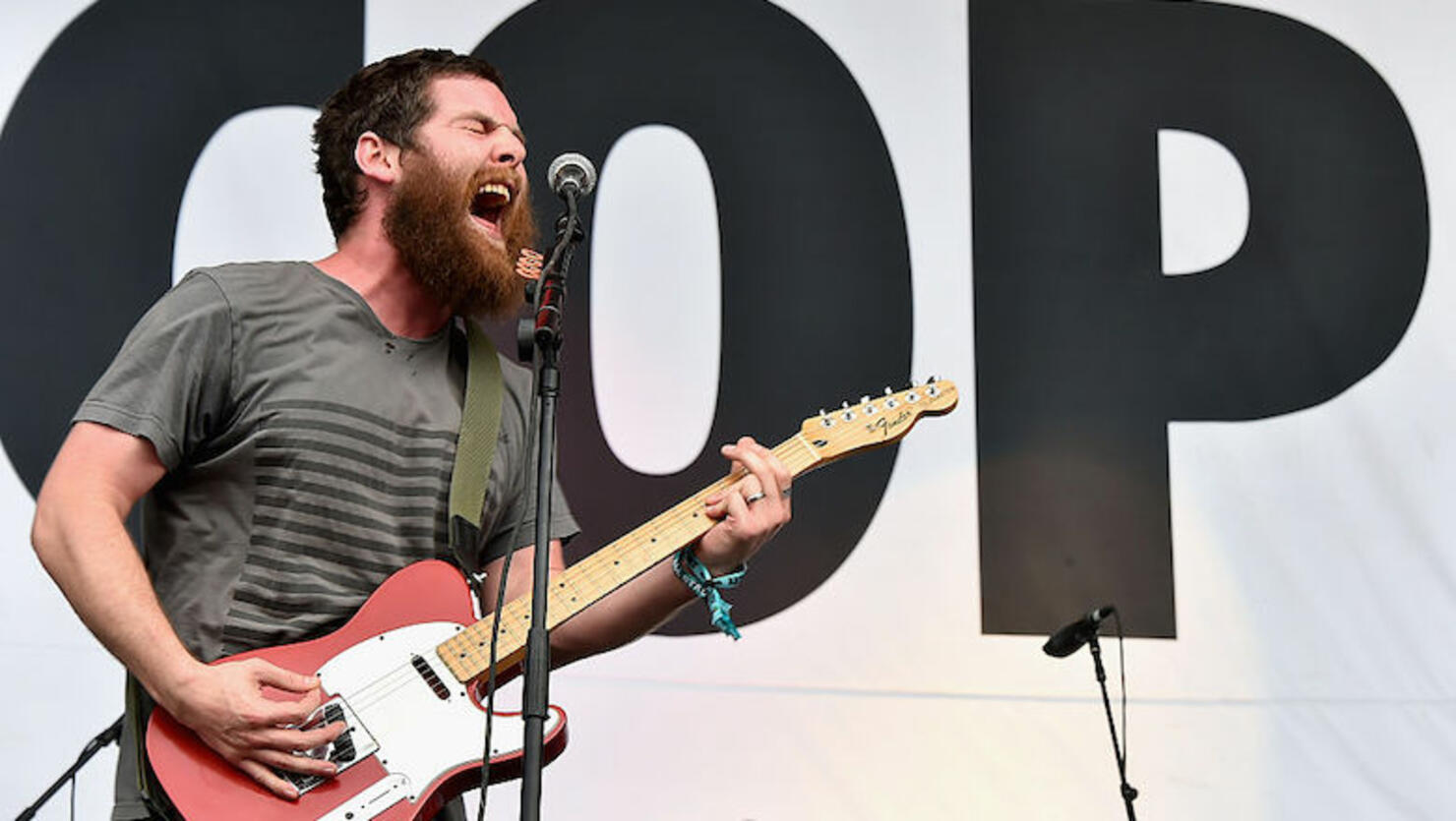 In May of 2009, Manchester Orchestra released their sophomore album Mean Everything to Nothing, and like any good parent the band has decided to through a 10th birthday party for its second child (albeit a few months late). On Tuesday (August 6), frontman Andy Hull posted a lengthy message on the group's Instagram account announcing the news.
"hey, it's andy," he wrote. "I wanted to take a moment to peek our heads out from the bunker and announce some exciting plans we have for the end of this year. This past May marked the 10 year anniversary (insane) of our 2nd child 'Mean Everything To Nothing.' We are thrilled to announce that we have strung together a few Anniversary shows on the West and East coast of this fine country in November & December. We plan to play the album in its entirety and strongly suggest you join us for a surely communal experience singing these songs together. We will also be celebrating the album at this year's (10th Annual?!?) The Stuffing at The Fabulous Fox Theater in Atlanta. We also plan to release some extra goodies surrounding the album along the way."
"Although we have spent the year working tirelessly on whatever it is that is next, we are really proud of this album and felt it necessary to take a few weeks and finally play it for you guys start to finish," he continued. "We plan to pretty immediately get back to the bunker so join us now before we truly go insane trying to finish our next project. As always, thank you for your unending support of this band. We truly love you and are so grateful for this journey you're on with us. mean everything to nothing, Andy & MO"
Manchester Orchestra will be playing all over the States (including Hawaii) in November and December to celebrate the milestone. Check out the announcement and full list of dates below.
Manchester Orchestra Mean Everything to Nothing 10th Anniversary tour dates
11/20 - Honolulu, HI @ The Republik
11/22 - San Francisco, CA @ Warfield Theatre
11/23 - Los Angeles, CA @ Los Angeles Theatre
11/24 - San Diego, CA @ Wonderfront Music Festival
11/27 - Atlanta, GA @ Fox Theatre*
11/29 - Charlotte, NC @ The Fillmore
11/30 - Norfolk, VA @ The NorVa
12/01 - Silver Spring, MD @ The Fillmore
12/02 - Cleveland, OH @ Agora Theatre
12/05 - Royal Oak, MI @ Royal Oak Music Theatre
12/06 - Philadelphia, PA @ The Fillmore
12/07 - Brooklyn, NY @ Brooklyn Steel
12/08 - Worcester, MA @ The Palladium
*w/ Grouplove, Foxing, O'Brother, Kevin Devine, Brother Bird
Photo: Getty Images