Republican Party Sues California Over California Tax Return Law
By R.J. Johnson - @rickerthewriter
August 6, 2019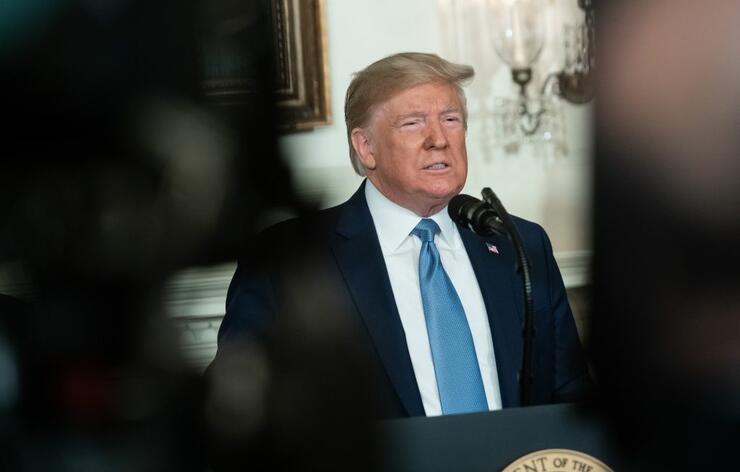 California has been sued by President Donald Trump and the Republican Party after Gov. Gavin Newsom signed a new law that would require presidential candidates to disclose their tax returns before they could be listed on the state's primary ballot.
One lawsuit even contends that the new law is a "naked political attack against the sitting President of the United States."
The measure signed last week by California's governor is aimed at Trump, who has so far refused to release his tax returns, claiming he cannot while he is being audited. The law requires all candidates for president and governor of California to submit their tax return information to California's secretary of state at least 98 days before the primary is held. The returns are then posted online for public view. The law does not appear to prevent candidates who do not release their tax returns from appearing on a general election ballot.
The lawsuit argues that the new law violates the U.S. Constitution by creating an extra requirement for candidates who wish to run for president and deprives California residents of their right to vote for their chosen candidate.
"As one of the largest economies in the world and home to one in nine Americans eligible to vote, California has a special responsibility to require this information of presidential and gubernatorial candidates," Newsom said in a statement after signing the bill approved by the Legislature earlier this month. "These are extraordinary times and states have a legal and moral duty to do everything in their power to ensure leaders seeking the highest offices meet minimal standards, and to restore public confidence. The disclosure required by this bill will shed light on conflicts of interest, self-dealing, or influence from domestic and foreign business interest.
"The United States Constitution grants states the authority to determine how their electors are chosen, and California is well within its constitutional right to include this requirement," Newsom added.
California is scheduled to hold its presidential primary on March 3 after moving it up. Most of the 2020 Democratic candidates for president have already released their tax returns ahead of the 2020 primaries.
"The effort to deny California voters the opportunity to cast a ballot for President Trump in 2020 will clearly fail," said Sekulow.
Two other lawsuits have been filed.
Photo: Getty Images
Chat About Republican Party Sues California Over California Tax Return Law