Rihanna's Fenty Beauty Sponsoring A $10,000 Face Category At Upcoming Ball
By James Dinh
August 6, 2019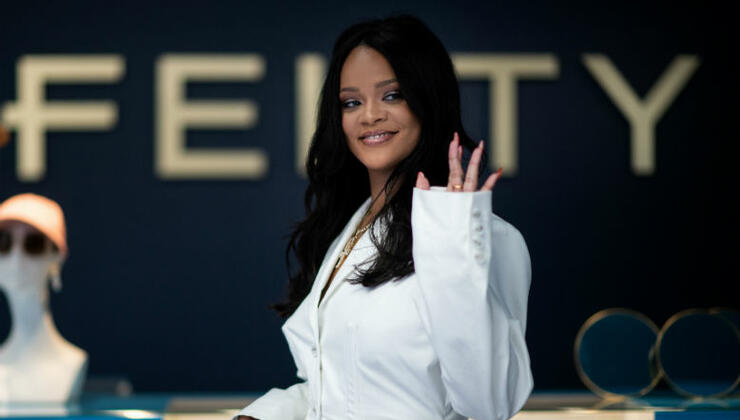 House of Miyake-Mugler's upcoming Return to Porcelain Ball has received the seal of approval from Rihanna as the pop titan's Fenty Beauty is sponsoring a $10,000 grand prize category for the upcoming affair.
As per reports, the Fenty Beauty brand will sponsor an Open To All Face category, where contestants are judged on aspects like their facial structure, symmetry of eyes and nose, complexion, smile and, of course, their confidence. To be specific, they're looking for "ostentatiously extravagant beauty verging the point of vulgarity." In a live stream with leadership of the House of Miyake-Mugler, it was revealed that they are looking to reward the honor to someone who has been part of the ballroom community as opposed to an outsider. Rihanna has previously shown her support for the ballroom culture by making an appearance at the initial Porcelain Ball in 2014.
The Return to Porcelain Ball is set to go down on October 12 at the Playstation Theater in New York City in celebration of the 30th anniversary of the house of Miyake-Mugler. Doors to the event open at 4 PM, with general admission tickets priced at $40, while express admission is priced at $50. Click here for more information!
Chat About Rihanna's Fenty Beauty Sponsoring A $10,000 Face Category At Upcoming Ball