The Day Janie Ward Died: Hell and Gone's Cold Case Continues
By Diana Brown
August 6, 2019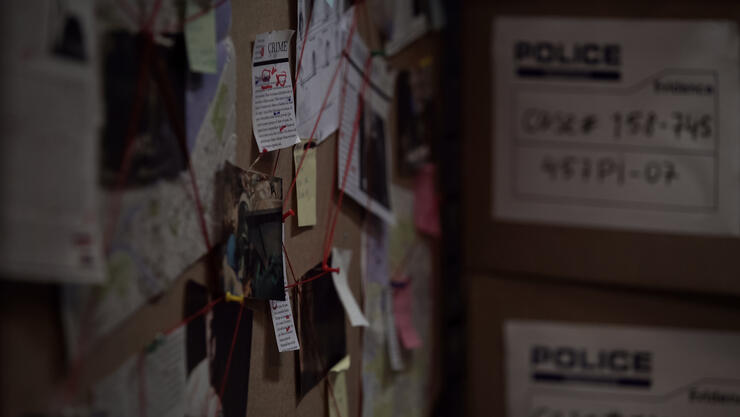 For the second season of the Hell and Gone podcast, host and investigator Catherine Townsend focuses on the 30-year mystery of the death of 16-year-old Janie Ward, who died in 1989 in Marshall, Arkansas. The strange circumstances surrounding her death, and the investigation of it, plagued Janie's father, Ron Ward, until he died in 2016, sure that his daughter had been beaten to death and the police were trying to cover it up. Now, Catherine's looking for the answers denied to Ron: Why did Janie's body arrive in the Arkansas State Crime Lab wearing different clothes than she was wearing at the morgue? Why was she wet, and covered in sand, if she fell at a cabin in the woods? How did she get bruises all over her neck? Most of all, how did a healthy teenager die from a simple fall off a ten-inch porch? In this episode, she reconstructs the day of Janie's death, but she finds more questions than answers.
Normally, the investigation into Janie's death would have fallen to the Searcy County sheriff, but he "had a history with Ron, and wanted to avoid any suggestion of impropriety," Catherine says. So Sergeant Bill Beach of the Arkansas State Police was called in to handle it instead. Catherine goes through the witness statements he took of Janie's friends and kids at the party. First, he speaks to Leslie, a friend of Janie's with whom she spent the night the previous evening. Leslie tells Bill that Janie had borrowed her Def Leppard shirt. "So we know where the shirt came from," Catherine says, "but we still don't know how she could have been wearing one shirt at the funeral home in Marshall, and then a different one at the crime lab in Little Rock." The statements from the partygoers are frustratingly inconclusive: No one can agree exactly where Janie was throughout the party, how much she was drinking, or who she was talking with. "Depending on who you ask, two things happen simultaneously, or one after the other: Janie falls, and someone shouts that the party is about to get busted by the cops." In the confusion of teenagers fleeing the party, only a handful of partygoers stopped to help Janie, but it's not clear how long it took them: in one story, nearly half an hour passed before they went over to see if she was okay; in another, they got to her instantly. Billy, the high school quarterback, said that he saw Janie had wet herself, and would need medical attention. They decided to drive her into town in her friend Ron Rose's truck. "Rose and Kim [Woods, another friend of Janie's] were in the cab of his truck," Billy recounts. "Rose said there was no room for Janie except in the back. I offered to ride with her in the back, but Rose said no. He didn't want any trouble with the law." 
The teenagers said they drove straight into town with Janie alone in the back. They ended up at the bank parking lot, and ran across the street to alert the ambulance service of Janie's condition. But why not just drive directly to the ambulance service, instead of stopping at the bank? Why is there a sworn statement in the police file from the dispatcher at the station, saying Ron Rose had stopped in and told him there was an injured girl in his truck? "The time between Janie falling and the bank parking lot could either have been half an hour or more than 90 minutes," Catherine says. "The order of events, and how much time passed between them, becomes one of the most hot-button issues throughout the last 30 years of investigations."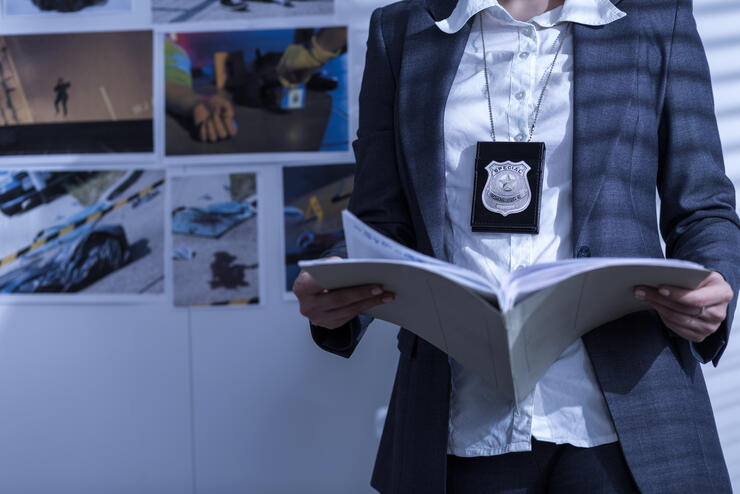 The paramedics, JD and Kathy Beacon, said Janie was wet all over - "except for her genital area, which doesn't make any sense, because multiple witnesses at the party specifically said Janie wet herself," Catherine points out. She also had sand underneath her clothes and in her hair, as if "somebody threw her in the d**n river...or took her to the car wash and hosed her or something," JD speculates. But Sergeant Bill didn't seem to think they had much to add to the investigation - it took him over three months to question them, despite the fact that they were the first on the scene, and even requested to come in. There's also evidence that he was asking townspeople about Ron Ward, Janie's father, suggesting that he beat up his daughter. Ron called the Arkansas State Police to complain about Bill. At that point, it had been 118 days since Janie's death, and "an environment of hostility is brewing in Marshall," Catherine says. "The Wards and a growing number of residents are starting to believe that no one in the police department is telling the truth." 
The twists and turns of this painful case continue as Catherine tries to find justice for Janie. Tune into this episode of Hell and Gone to find out more about the thirty years of questions that still need answers.
If you want to be sure you're listening to the podcasts everyone else is checking out, iHeartRadio has you covered. Every Monday, iHeartRadio releases a chart showing the most popular podcasts of the week. Stay up to date on what's trending by checking out the chart here. There's even a chart just for radio podcasts here, featuring all your favorite iHeartRadio personalities like Bobby Bones, Elvis Duran, Steve Harvey and dozens of others.
Photos: Getty Images
Chat About The Day Janie Ward Died: Hell and Gone's Cold Case Continues