This List Of '50 Greatest Rappers Of All-Time' Has The Internet In Shambles
By Peyton Blakemore
August 6, 2019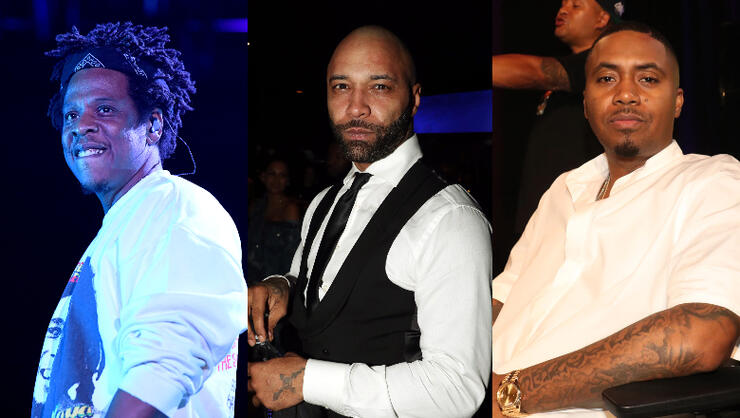 Who are the greatest rappers of all time? Well, that's the question that has divided the Internet.
Earlier this week, a now-viral list of the "Top 50 Greatest Rappers of All-Time" hit social media and almost immediately sparked shock and outrage with its controversial ranking of emcees. With no female rappers listed and Lil Wayne, 2Pac and few notable others not making the top 10, the list has caused hip-hop fans to issue literal threats to the list's creator. However, no ranking caused more of a public outcry than that of retired rapper Joe Budden, who is ranked as the third-best rapper of all time behind Jay-Z and Nas.
"On Beyoncé internet they rated lil Wayne at 37 but joe Budden at 3 ????????????????," a reader of the list reacted on Twitter. While another accused Joe of writing the controversial list himself. "There is a 99.99999% chance that Joe Budden wrote this list," they wrote.
While Joe denied having a hand in the creation of the list, that didn't stop Twitter for trolling him for it. It even spurred a few to create lists of their own, including Wale, who proudly proclaimed that he is the greatest rapper of all time. He even started an entire twitter campaign to prove it so, asking upon one of the biggest K-Pop group's fan base to aid his claim.
"Hey BTS army.. it's your ol pal Wale again quick favor .. since you guys control the internet .. can y'all tell these ppl to stop lying and saying I'm not one of the greatest of all time . Thanks again guys wherever you are 💙 Love," he wrote.
To see more reactions to the viral list, keep scrolling!
Chat About This List Of '50 Greatest Rappers Of All-Time' Has The Internet In Shambles