Bazzi Weighs In on "Scary" Aspect of Social Media
By Sierra Marquina
August 7, 2019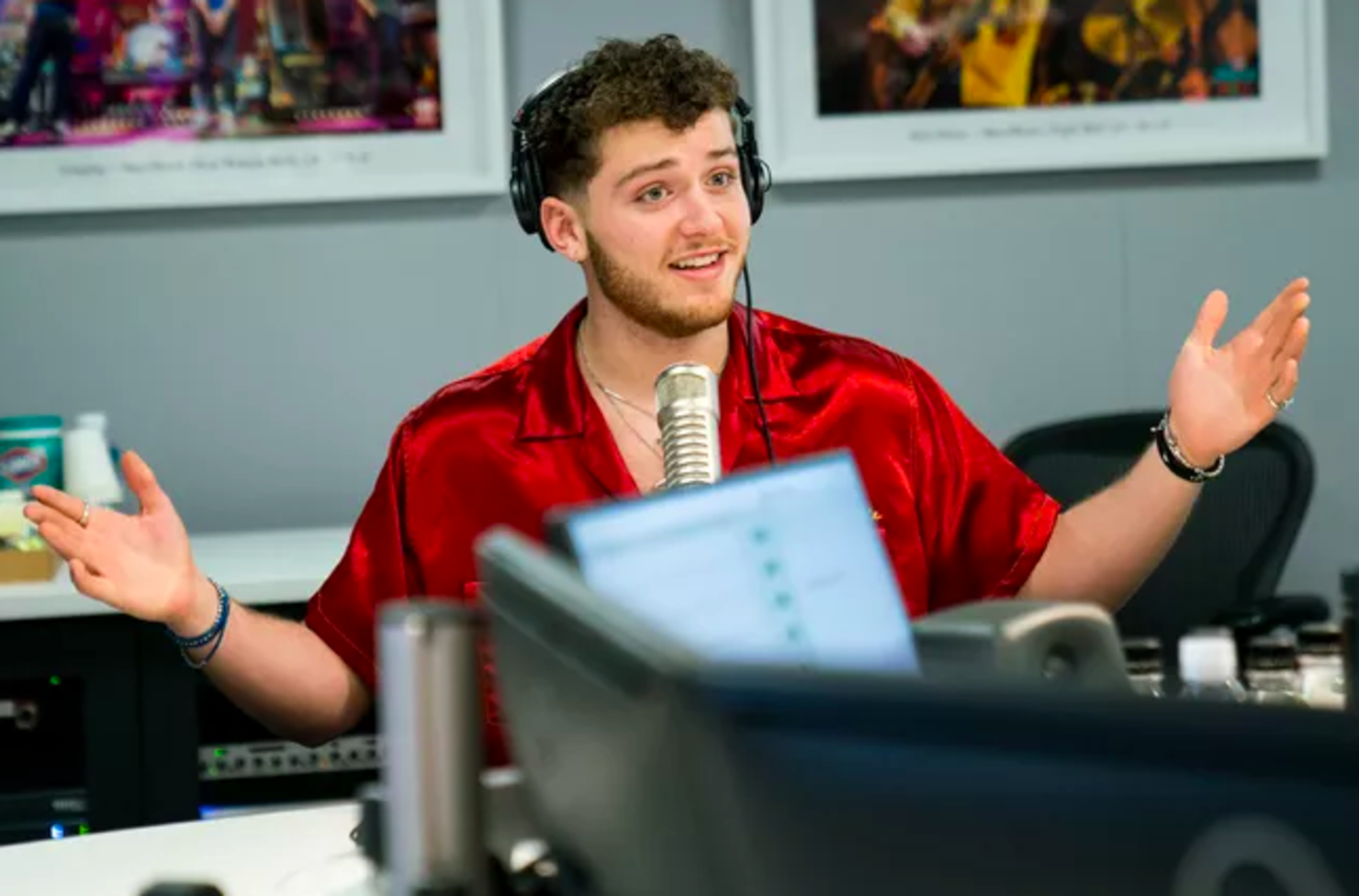 Like us, Bazzi is all for Instagram testing out hiding "likes." The "Paradise" singer phoned into On Air With Ryan Seacrest on Wednesday, August 7, and also dished on his forthcoming new project, "Soul Searching," which he describes as a journey of love, pain and growth.
"I think people have kind of lost their own self-awareness or opinion, you know?" Bazzi said while discussing social media. "If something doesn't have 5 million likes, they feel crazy about enjoying something or liking something. … I also believe that competition is the closest way to just being a sad person," Bazzi added. "Just kind of destroying your own ability to appreciate what you have in the first place [and] also people deciding what they actually like and what they're actually into, not because it's not credibly popular right in front of your face, [or] you see your friends like it [or] you see 500 million people like it and you're like, 'Maybe I do too.'" 
Seacrest added that even worse people start not being able to make their own decisions. 
"That's the scary thing," Bazzi agreed. "That's the thing I'm scared about because I've noticed it with music. Like, before I blew up, I remember I always used to see [comments] like, 'I feel like this kid is so special!' Like, 'I'm so crazy — no one else likes him! Like, it's insane!' And it's like, 'No, you can just appreciate something even if it doesn't have like 5 million streams.' … I think people have just lost their own importance and independence."
His latest project, Soul Searching, does just that and includes most recently released single "I.F.L.Y."
"That's … one of my favorite parts of the job is I get to soundtrack people's memories," Bazzi concluded. "The good times and the bad times — and … I just wanted to make a record that felt like summer and make people want to put their windows down and just enjoy it."
Listen back to the full interview above and if you're in LA, catch Bazzi and Sisanie at the Conga Room in downtown Los Angeles on Thursday, August 8, for an intimate performance and to hear new tracks off Soul Searching.