What Tayla Parx Learned From Ariana Grande When It Comes To Love 101
By James Dinh
August 7, 2019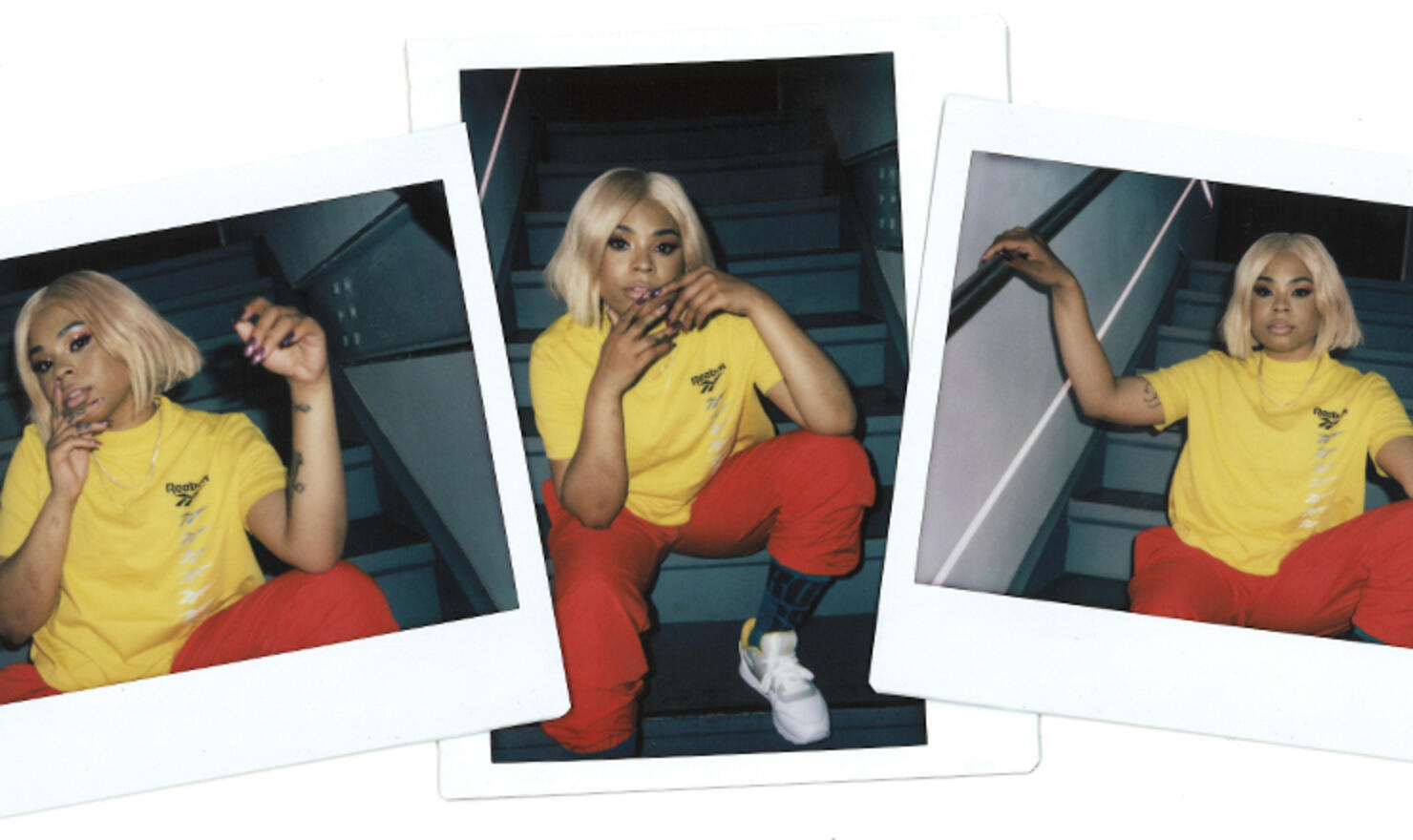 Inside the icy atmosphere of Reebok Presents: Alter The Icons "Transparency" event, which celebrated the shoe giant's twist on classic designs, Tayla Parx's energy remained contagious. Decked in head-to-toe apparel from the brand, including yellow and white kicks from the new collection, the 25-year-old singer/songwriter's personhood appeared just as it sounds in her songwriter credits for Ariana Grande, Panic! at the Disco and Khalid. It's candid, for better or for worse, and the tone of her messaging feels true to form.
"I think it didn't scare me this time around to be that rebel because I think that was my challenge to myself," the Dallas-born star told iHeartRadio of the vulnerability of her debut album, We Need to Talk. Her first mixtape, Tayla Made, dropped in 2017 and heard her walk her way through an era of anti-commitment. One listen of the new set, which was released in April, and you'll hear exactly how she's grown from that experience, knowing when to linger on emotion and when to halt through various one-sided conversations. Intentionally omit of gender pronouns, the 15-track LP riffs on metaphors, offers up charm throughout its course of interludes and collaborations, but, most importantly, it processes similar to the same relate-ability that you've enjoyed from the aforementioned acts.
"I think it all started off with the fact that I write music for both girls and guys. So, for me as a songwriter, I like the fact that you can keep something so broad when the general emotion could effect everybody, no matter what your age is, no matter what the genre is, no matter what the gender is, you know?" Park explained of her decision to omit pronouns. "I didn't want to exclude anybody or take anybody out of their own experience while listening to my music."
Of course, personal trials (and catchy production) is what helped Parx take Grande's discography to new heights, co-writing hits like "thank u, next," "7 rings" and four other cuts on the latter's most recent LP. However, the budding solo star emphasized that it all essentially started with the pop titan's level of vulnerability. "It's different with the way that I approach love, which is very cut and dry, [and] completely different. I admire her for being able to be so out there with her heart, and so heart on her sleeve. It inspired me to actually take myself out of my own experience and see it from her view, and it's basically like method acting," she explained.
While Parx's songwriting track record has been immense thus far, she's hoping that she gets to shoot her shot at writing for the two acts high on her wish-list: Adele and Tyler, the Creator. "Those are my completely different artists that both inspire me so much in different ways," she admitted. "I love to see like their journey, and their growth as artists and I'm always excited for what they do next because of the fact that they are fearless."
While We Need to Talk dropped four months ago, Parx is onto the next and hoping that her upcoming chapter in music continues on with the narratives of her earlier work. "I just want to have those emotions come and go as they may, and you know, we're building out the story. I guess I'm just letting life happen. I'm going to the studio literally in a few hours," she said. "So we'll see, we'll see what's on my heart."
Photo: Rachel Kaplan for iHeartRadio