Beatles Fans Recreate 'Abbey Road' Traffic Jam On Photo Shoot Anniversary
By Andrew Magnotta @AndrewMagnotta
August 8, 2019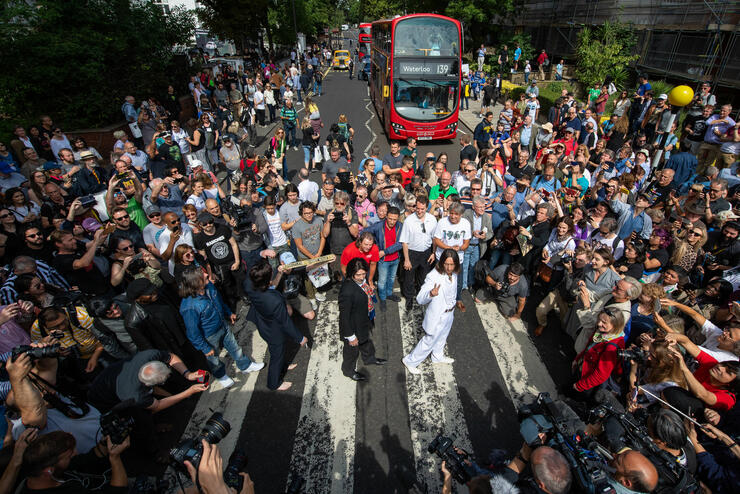 Londoners who frequent the area near the city's iconic Abbey Road studios are accustomed to tourists slowing traffic to just to recreate the cover from The Beatles' Abbey Road album.
But Thursday, August 8, 2019, at 11:35 a.m. marked the 50-year anniversary of the famous photo snapped by rock photographer Ian MacMillan.
The original photo shoot with John Lennon, George Harrison, Paul McCartney and Ringo Starr caused a traffic jam in the neighborhood, as the band walked back and forth across the street for the camera.
Police stopped traffic again Thursday as fans recreated the cover of The Beatles' second-to-last studio album with some lookalikes, Associated Press reports.
Local tour guide Richard Porter says he's seen lots of Beatles fans put their own spin on the famous album cover over the years "from couples having their wedding photos taken to people going across naked," he told AP.
Starr recently confirmed that there will be a 50th anniversary edition of Abbey Road coming in September in time for the golden anniversary of the album's release.
Photo: Getty Images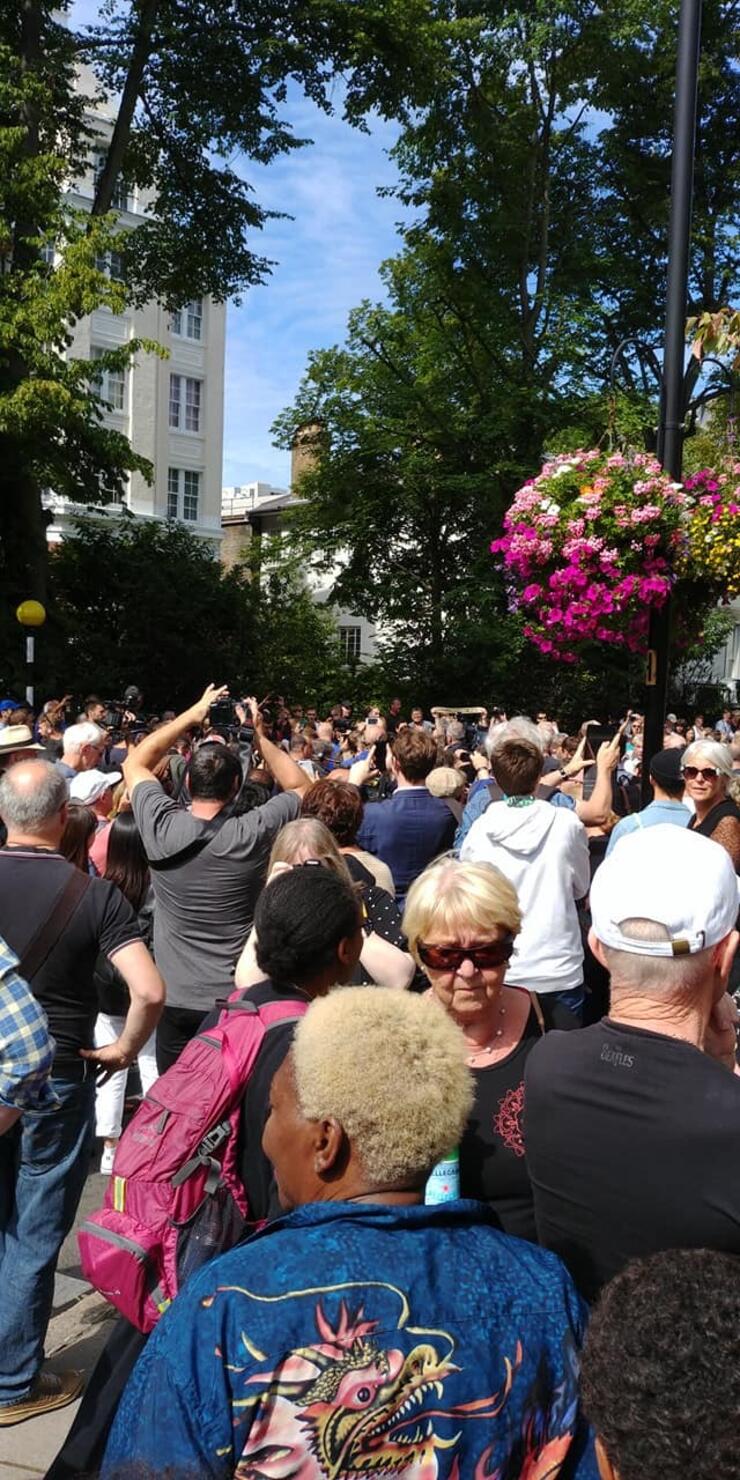 Chat About Beatles Fans Recreate 'Abbey Road' Traffic Jam On Photo Shoot Anniversary