Blueface Says He's Slept With 1,000 Women In The Last 6 Months
By Peyton Blakemore
August 8, 2019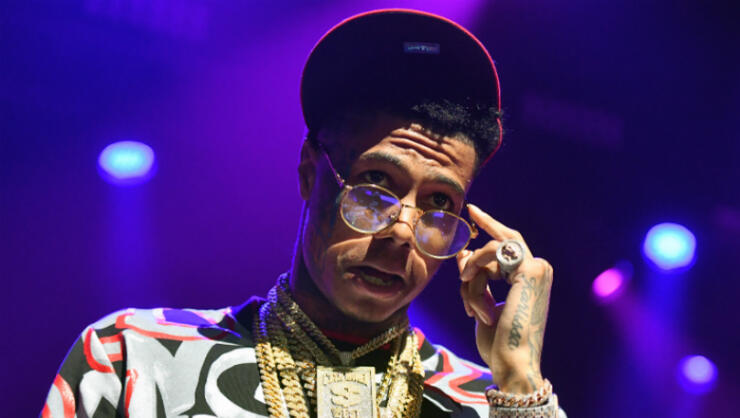 Well, it's been a busy six months for Blueface.
While on "Big Boy's Neighborhood" radio show on Real92.3, the 22-year-old rapper got extremely honest about the number of sexual partners he's had in the first half of 2019.
"How many females do you think you've knocked down in the last six months?" Big Boy asked the Cali rapper. "Let's play higher or lower." The radio host then guessed "five?"
"Hell no," Blueface responded, seemingly offended by the low estimate. "Probably like 1,000."
Clearly shocked by the "Thotiana" rapper's response, Big Boy asked him to repeat himself.
"1000," Blueface replied. "I'm a f**cker [...] sometimes it might be a threesome, sometimes it might be foursome. I done had a fivesome — me and four girls. Yeah, it was pretty hard."
Blueface's sex revelation came a little over a month after the "Daddy" rapper, who was in a relationship with two women at the time, was filmed by his mom and sister kicking them out of his house.
The incident reportedly went down after one of Blueface's girlfriends refused to greet his mother, who was reportedly visiting the home that Blueface lived in with his sister. An argument then ensued between his girlfriends and his family, and Blueface allegedly chose to side with his girlfriends, kicking his mom and sister out on the street.
The family then took their drama to social media with each party telling a different story. However, when things looked like they'd calmed down, the "Bleed It" rapper's sister released a diss record aimed at her little brother, detailing their fallout.
Blueface gave his side of the story to Big Boy, check it out above!
Photo: Getty Images