Chris Lane Gives Special Fan The 'Best Night Of Her Life'
By Lauryn Snapp
August 8, 2019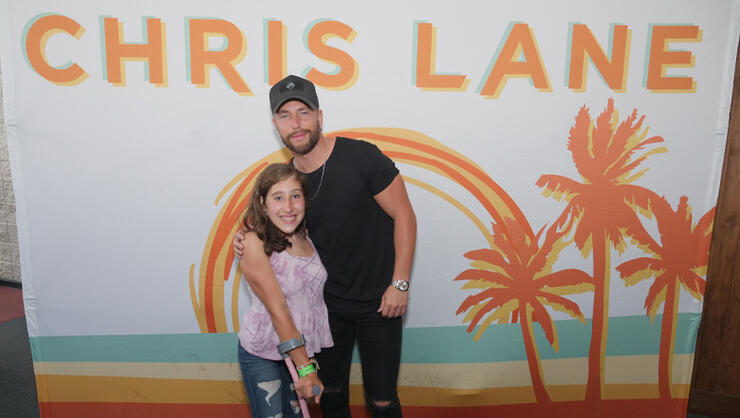 If you think you love country star Chris Lane, well, you probably don't love him as much as Ellie Fontanetta.
Ellie is a miracle, born with spina bifida; the spunky 15=year-old relentlessly chases her dreams. However, Chris Lane inviting her to join him on stage during his Chicago show, was more than she could have imagined.
Chris Lane is a generous supporter of CMN Hospitals and donated tickets and meet & greet passes to Ellie and her family for his concert. The night is one that Ellie states is "the best night of her life."
Watch the clip below to see Ellie go from bolding saying, "I can't be your take back home girl, but I can absolutely be your Chicago pal" to being completely flabbergasted as she joins Chris onstage for a personalized serenade of 'For Her.'
Cue the goosebumps.
RELATED: Chris Lane & fiancé Lauren Bushnell Cue Up Romance with Cody Alan. Listen HERE.
Photo Credit: Children's Miracle Network Hospitals
Chat About Chris Lane Gives Special Fan The 'Best Night Of Her Life'