Ty Dolla Sign Pays Tribute To Mac Miller With Tiny Desk Performance
By Hayden Brooks
August 8, 2019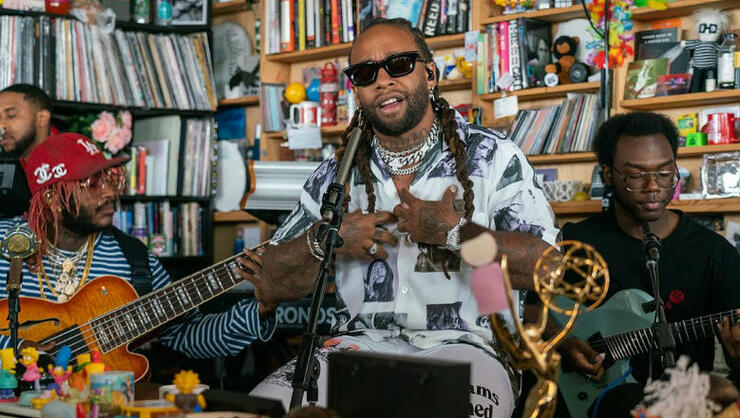 Exactly one year ago, NPR Music published Mac Miller's installment of Tiny Desk, so it only felt appropriate that the outlet shared footage of Ty Dolla $ign's recent visit to their HQ, where he paid tribute to the late rapper.
For the impromptu number, Ty performed "Cinderella," his 2016 collaboration with Mac off The Divine Feminine, alongside two close friends of the Pittsburgh-born rapper: Thundercat on bass and Justus West on guitar, both of whom played at the Tiny Desk with the star a year ago. While reading the lyrics off his phone, the 34-year-old rapper offered up vocals to both his verse and hook, while being backed by the six-piece band.
"I reminded Ty that he sat at the desk almost a year to the day that his friend, Mac, delivered what would be one of his final performances," NPR producer Bobby Carter wrote of Ty's recent shoot. "The band paused and huddled. They mulled over a few notes in a matter of seconds then gave me a signal that they were ready. The room was silenced and the cameras started rolling again.
Chat About Ty Dolla Sign Pays Tribute To Mac Miller With Tiny Desk Performance