U.N. Report Warns Global Food Crisis Could be Triggered by Climate Change
By R.J. Johnson - @rickerthewriter
August 8, 2019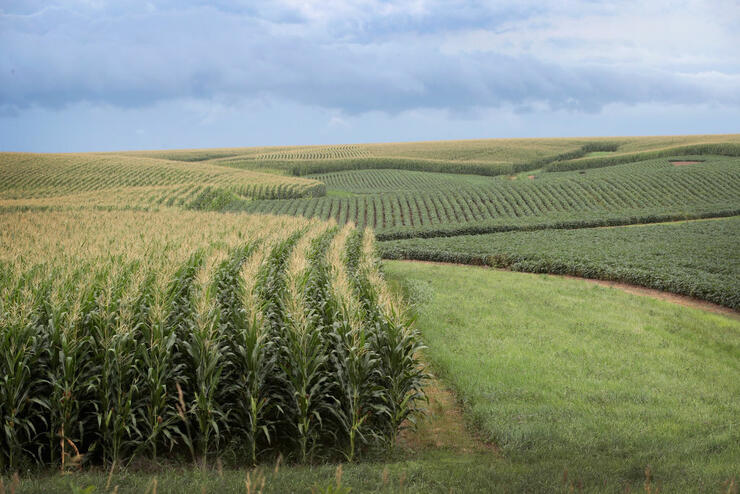 A new report issued by the United Nation's Intergovernmental Panel on Climate Change warns that if humanity does nothing about climate change, rising temperatures, extreme weather and land degradation could end up triggering a global food crisis.
The report issued on Thursday, is the product of a United Nations panel written by more than 100 scientists around the world. In it, scientists examined how agriculture around the world might be affected by global climate change and a rise in temperatures of 2 degrees Celsius over the pre-industrial average if left unchecked. Scientists say if that happens by 2100, the risk of food supply instabilities "are projected to be very high."
Studies that were used in the report included how climate change is affecting the frequency and severity of extreme weather - droughts and heatwaves are longer and downpours can become more intense during storms. Those conditions can greatly affect how the crops are grown and alter its growing seasons.
Thanks to the interconnectedness of the world's economy, food systems have never been at a greater risk for disruption, according to Cynthia Rosenzweig, a senior research scientist at the NASA Goddard Institute for Space Studies in New York City and one of the lead authors in the report.
"There's trade all over the place, and the potential for multi-breadbasket failure is increasing," said Rosenzweig.
According to the report issued by the IPCC, climate change has already affected food security due to warming, changing precipitation patterns and higher frequency of extreme weather events.
"Since the pre-industrial period, the land surface air temperature has risen nearly twice as much as the global average temperature," the report says. "Climate change, including increases in frequency and intensity of extremes, has adversely impacted food security and terrestrial ecosystems as well as contributed to desertification and land degradation in many regions."
Examples of the issues brought on by climate change have already be seen, scientists say, pointing to this spring's huge deluge of rainstorms that inundated the Midwest, forcing farmers to delay planting soybeans and corn. Then, a heat wave that baked Europe for much of July has increased drought conditions in France, bringing problems for one of the European Union's biggest producers of grain.
Scientists also found that thanks to the increase in carbon dioxide being pumped into the atmosphere, the quality of nutrients in certain crops could be reduced. For example, samples of grain grown in an environment with elevated concentrations of carbon dioxide were found to have up to 13 percent less protein and up to 8 percent less iron. Similar results have been found in other types of crops.
The panel's report also outlined some possible solutions to help mitigate climate change, including sustainable land management practices to help protect rainforests and wetlands. Another recommendation from the panel is to reduce the amount of food waste generated, which can release the greenhouse gas methane as it rots. They also suggested dietary changes for people and adopt a more environmentally-friendly diet by reducing the amount of red meat they eat, or switching their diet entirely to a vegan or vegetarian one.
Photo: Getty Images
Chat About U.N. Report Warns Global Food Crisis Could be Triggered by Climate Change