Ex-Penn State Coach Jerry Sandusky To Be Resentenced In Sexual Abuse Case
By Bill Galluccio
August 9, 2019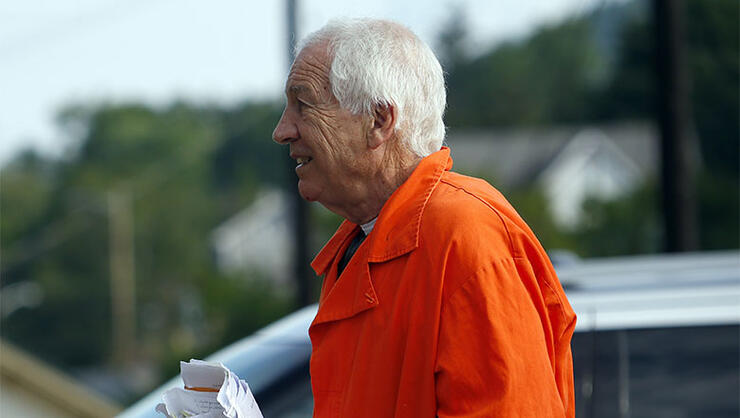 Former Penn State football coach Jerry Sandusky will be heading back to a courtroom for a resentencing hearing on his 45-count child sexual abuse conviction. Sandusky had been sentenced to 30 to 60 years behind bars for child molestation in 2012 but appealed the decision and requested a new trial.
His motion for a new trial was denied, but the Pennsylvania Superior Court found the mandatory minimum sentences were improperly applied and ruled that he must be resentenced.
Sandusky's lawyers say they are hoping to get his prison term reduced and are planning to file a petition to seek relief in federal court.
"We're anxious to have the sentencing reconsidered," Sandusky's lawyer Ali Lindsay said. "We are certainly going to argue for a shorter sentence."
Photo: Getty Images
Chat About Ex-Penn State Coach Jerry Sandusky To Be Resentenced In Sexual Abuse Case