Kate Middleton Just Wore Shorts For The First Time Ever As A Royal
By Emily Lee
August 9, 2019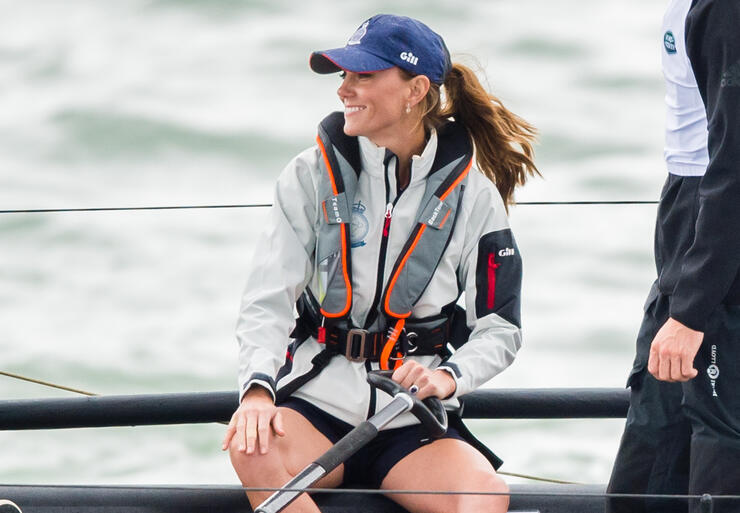 Kate Middleton just made a major fashion statement. She wore shorts. Yes, shorts. You may be wondering why rocking a pair of shorts is such a big deal. Well, this is the first time the Duchess of Cambridge has worn shorts in 11 years, which means it's the first time she's worn them as a member of the royal family.
Kate wore a pair of athletic shorts to a charity sailing race where she faced off her against her husband Prince William. It makes sense that Kate would need to rock a sporty look for the race. She was there to win, after all. Sadly, though, her crew had a false start and were disqualified.
The last time the Duchess was seen wearing shorts was all the way back in September 2008. She was photographed attending a Day-Glo Midnight Roller Disco Party in London, according to People. She arrived to the event in a pair of neon yellow shorts paired with a sparkly green top. Her style has definitely changed over the course of her life as a royal.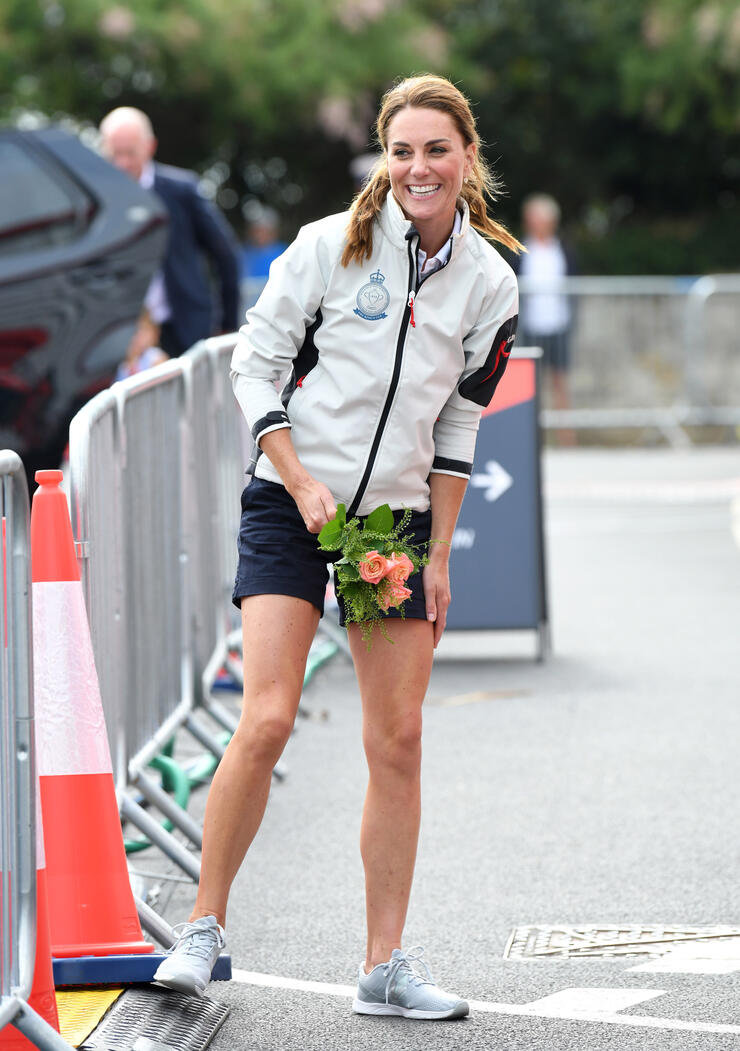 Kate's shorts wasn't the only thing that got people talking at the race. Prince George and Princess Charlotte were in attendance, as well. When Kate brought them over to a window to wave to the crowd, Charlotte ended up sticking her tongue out at them instead. Kate's reaction to the sassy moment will make you LOL.
It sure was an eventful day for the royals!
Photo: Getty
Chat About Kate Middleton Just Wore Shorts For The First Time Ever As A Royal