Listen To Lady Antebellum's New Reflective Song, 'Pictures'
By Blake Taylor
August 9, 2019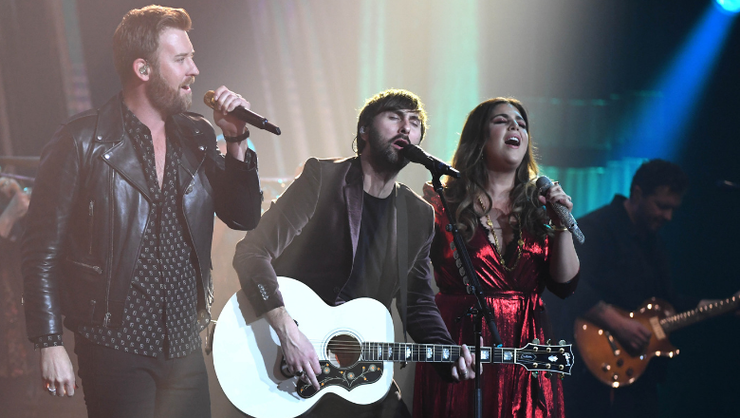 Sometimes a photo isn't necessarily what it seems. Lady Antebellum's new song, "Pictures," released today (August 9), dives deeper into what that really means, specifically in a relationship.
The song paints a picture of a couple who at one point seemed to have a perfect relationship. Through the camera lens and from an outsider's perspective, the two came across as happy. However, in their own privacy, they weren't really happy at all. They were falling apart, inevitably leading to their break up.
"Yeah, we sure looked happy in pictures / The camera doesn't show the way it hurt / No, that ain't the way I remember it happening / In between the flashes it was sad, it was tragic / Yeah, we sure looked happy in pictures," the trio sings in the chorus.
In a post shared on Twitter, Lady Antebellum writes, "There's a ton of reflection on the reality that things are more complex than they appear sometimes, and the lyrics within this one really dig deep."
"Pictures" is the second song that Lady Antebellum has shared from their forthcoming album, following their heartbreaking single, "What If I Never Get Over You" released back in May. The upcoming album will be the trio's first project since leaving Universal Music Group and signing with Big Machine.
They've been working to finish up the new album, although specific details including the album title and release date have yet to be announced. The band's last album released was Heart Break in 2017. It's safe to say fans are anxious to hear more new music.
Take a listen to Lady Antebellum's new song "Pictures" below.
Chat About Listen To Lady Antebellum's New Reflective Song, 'Pictures'