Miranda Lambert Drops Rockin' New Song, 'Mess With My Head'
By Blake Taylor
August 9, 2019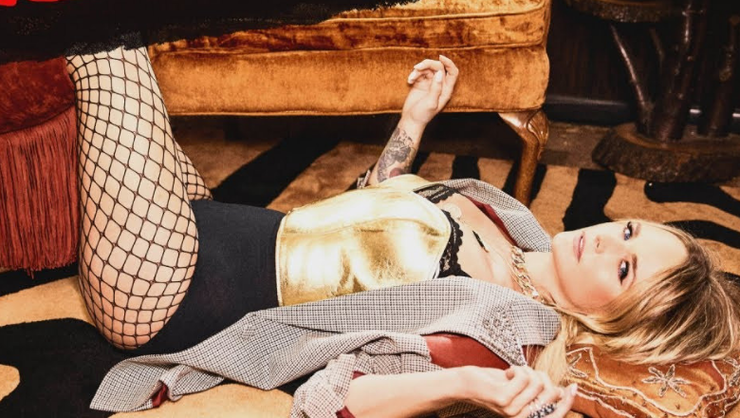 Miranda Lambert just dropped her new song "Mess With My Head" today (August 9). The new track, written alongside Luke Dick and Natalie Hemby, shows off the country singer's edgy side in a way that's a bit different from songs we've heard from her before.
"'Mess With My Head' is a departure from anything that I've done before," Lambert says. "It has a real rock edge. Part of that comes from my co-writers, Luke Dick and Natalie Hemby, and the other part of that comes from spending time in New York City. Being there has put a new energy into my music and my writing."
The amount of time spent in NYC is assumed to be thanks to her new husband, Brendan McLoughlin, a member of the NYPD.
"Mess With My Head" is the third song Lambert has released from her upcoming new studio album, which is expected to drop this fall. It follows up the release of her lead single, "It All Comes Out In The Wash," and "Locomotive," which were both released on July 18.
Lambert had previously debuted the fiery anthem "Locomotive" in June 2019 during the CMA Festival in Nashville, TN. Following the performance, fans were immediately hooked and anxious to hear what she's got coming on her new album.
Although the album is complete, Lambert still has yet to announce the album title or tracklist. More details to come, but based on a recent interview, fans can expect "old Miranda, but Miranda at a whole new level."
Lambert will hit the road this fall for the "Roadside Bars & Pink Guitars Tour." Joining her are special guests, Maren Morris and Elle King, as well as the Pistol Annies, Tenille Townes, Ashley McBryde and Caylee Hammack.
Take a listen to "Mess With My Head" below.