Bebe Rexha Texted Her Number Neighbor & The Outcome Was Hilarious
By Peyton Blakemore
August 11, 2019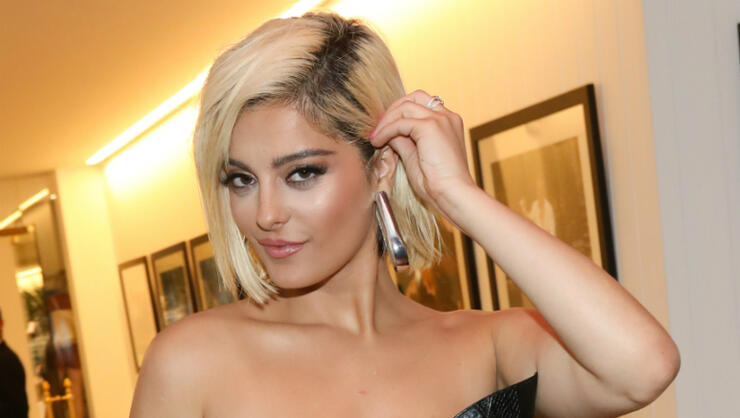 Bebe Rexha trolled her number neighbor in the cutest way!
On Saturday (August 10), the 29-year-old singer shared the results of her taking part in the viral craze, where people text the phone numbers that are one digit above or below their own and then post screenshots of the conversations online. However, Bebe didn't just text her number neighbor, she also had some fun while hiding her identity.
"You guys I wanna try the number neighbor thing," Bebe tweeted before sharing the screenshots of her conversation with her number neighbor.
"Omg I texted my #numberneighbor," Bebe captioned the conversation that began with Bebe saying, "Hello!!! I'm your number neighbor. We are 1 number apart." She then asked if they'd heard about the trend on Twitter.
The neighbor followed up by asking Bebe to describe what she's like, and that's when Bebe started to tease her identity. "I'm a music fan. I love Beyonce. I love shakira. I love Bebe rexha. I think is my fav do you know her? Bebe* Imma girl. You?" she wrote.
The unsuspecting person then replied, "Same. 24. I know all the artist you mentioned. But mine probably all time fave is ed Sheehan."
After bonding over the fact that they are both girls, "Yay girl power," Bebe seemingly tried to FaceTime her number neighbor, but they responded, "Can't FaceTime rn sorry." Bebe then replied, "Oh well!!!" However, once the girl responded "give me like 20 minutes," Bebe simply sent a photo of herself with a thumbs up.
Talk about number neighbor goals!
Check out the hilarious conversation below:
You guys I wanna try the number neighbor thing.

— Bebe Rexha (@BebeRexha) August 10, 2019
Chat About Bebe Rexha Texted Her Number Neighbor & The Outcome Was Hilarious