Simone Biles Makes History At The U.S. Gymnastics Championships
By Bill Galluccio
August 11, 2019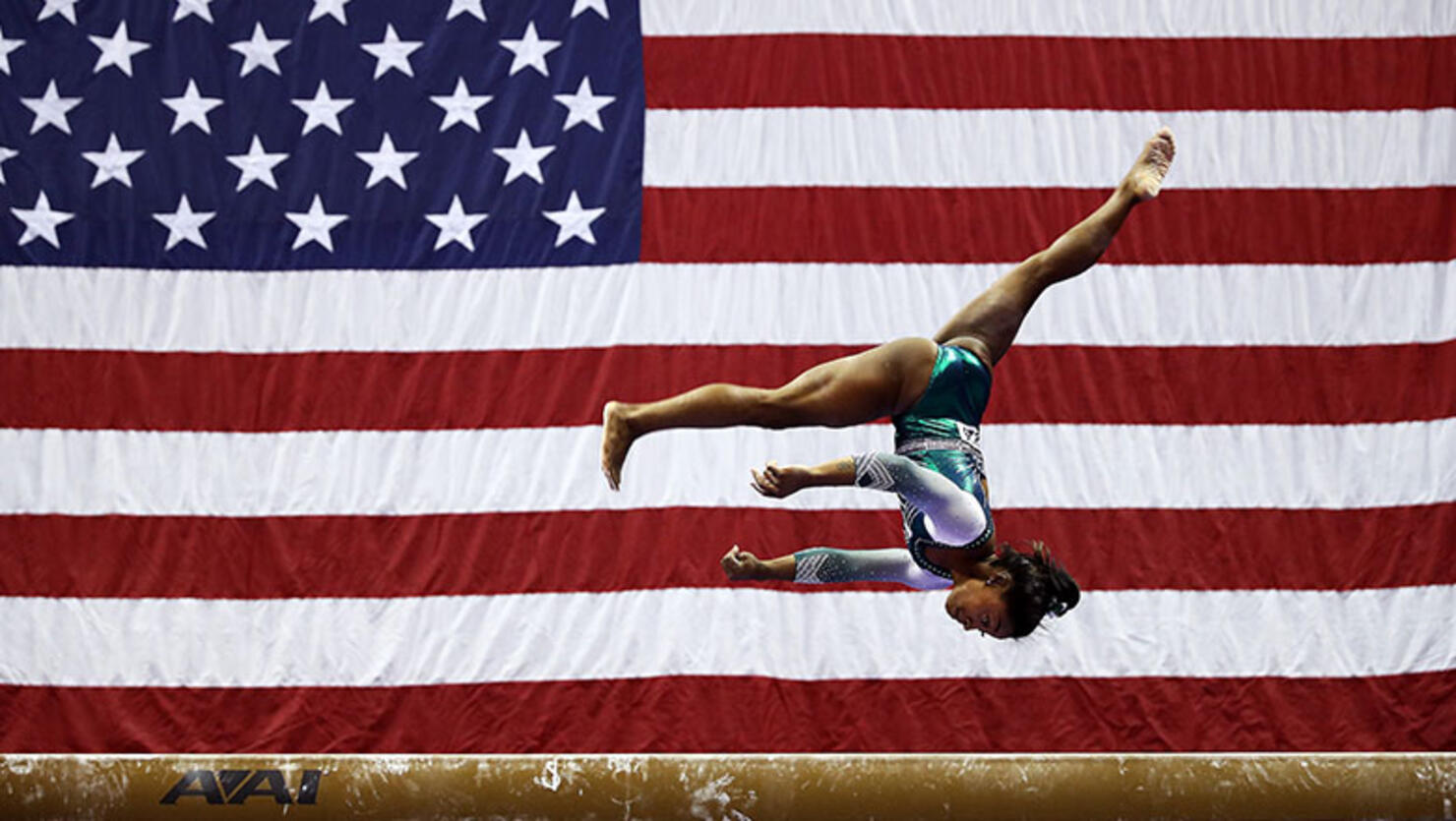 Five-time Olympic medalist Simone Biles made history at the U.S. Gymnastics Championships in Kansas City, Missouri by becoming the first gymnast to attempt and land a double-twisting, double somersault dismount from the balance beam.
Before the balance beam event, Biles was having a rough day. She had a disappointing performance on the uneven bars, finishing fourth in the event. She attempted to make history during the floor exercise by becoming the first woman to try a triple-double in competition – with two flips and three twists in the air. She slipped forward on the landing and touched the ground. Despite the botched landing, Biles still came in first place, thanks to the high degree of difficulty of her routine.
That didn't make her feel any better.
"Honestly as soon as I fell on floor, I was like, that's it I'm scratching the meet, I'm walking off the floor," Biles said. "On my last pass I felt like I had tears in my eyes and that's the only time I truly felt sorry for myself in a real long time, but you have to keep the momentum going, Mistakes will happen, it's the hardest field in the world."
Biles shook off her previous performances and wowed on the balance beam. She pulled out all the stops and finished on a high note when she dismounted and became the first gymnast ever to land a double-twisting, double somersault dismount from the balance beam.
"I'm really happy with the beam dismount and how it's come along because if you had asked me after [U.S. Classic] if I was going to complete it, I would've said no," Biles admitted. "I feel like in those short two weeks we did a lot of work on a couple of the events, so I'm pretty excited with how it turned out."
Check out her historic routine below.