Jeffrey Epstein Went Hours Without Being Checked On Before Apparent Suicide
By R.J. Johnson - @rickerthewriter
August 12, 2019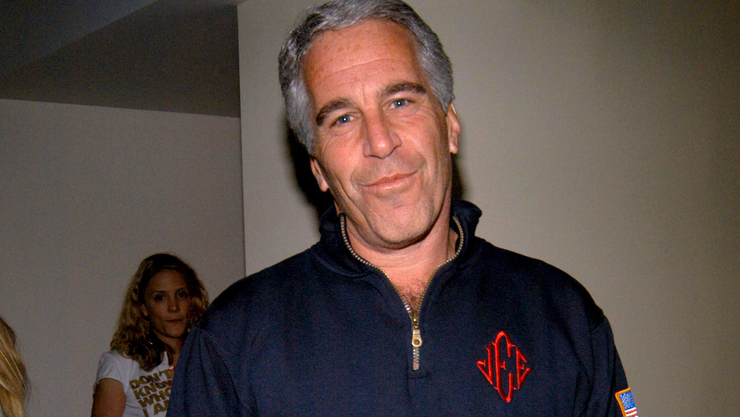 Correctional officers at a New York City prison where accused pedophile Jeffrey Epstein was being housed, did not check in the multi-millionaire in the hours leading up to his apparent suicide on Saturday, the Washington Post reported on Sunday. Additionally, Epstein's cellmate had been transferred hours before for reasons that remained unclear on Monday.
Epstein, 66, was discovered unconscious in his cell early Saturday morning, and had passed away due to an apparent suicide. Epstein was previously placed on suicide watch after he was discovered nearly unconscious in his cell with injuries to his neck several weeks ago.
According to the report, correctional officers at the Metropolitan Correctional Center failed to check in with Epstein for "several hours" leading up to the accused pedophile's death, Fox News reported, citing a person familiar with the situation.
Epstein was also supposed to be housed with a cellmate, however, at some point on Friday, he was transferred to another unit. Officials did not say why the cellmate had been transferred or why no one else was placed in the cell with Epstein.
Procedure for inmates like Epstein required correctional officers to check on inmates every 30 minutes and under normal circumstance, should have had a cellmate, the Post reported, citing people familiar with the matter and union officials representing employees at the jail.
On Sunday, an autopsy was performed on Epstein's body, according to New York City's chief medical examiner, Barbara Sampson. However, more information is needed before a cause of death could be determined.
Attorney General William Barr, who was reportedly "furious" when he learned of Epstein's death, said in a statement the FBI would be investigating how the accused pedophile had been able to commit his apparent suicide.
"I was appalled to learn that Jeffrey Epstein was found dead early this morning from an apparent suicide while in federal custody," Barr said in a statement. "Mr. Epstein's death raises serious questions that must be answered. In addition to the FBI's investigation, I have consulted with the Inspector General who is opening an investigation into the circumstances of Mr. Epstein's death."
Epstein, 66, was being held without bail pending trial on child sex-trafficking charges. The former financier pleaded 'Not Guilty' to charges of sex-trafficking girls as young as 14. A federal indictment says Epstein "sexually exploited and abused dozens of minor girls at his homes" located in Manhattan and Palm Beach, Florida. Some of Epstein's victims were paid to recruit other underage girls, the indictment adds. He was arrested on July 6 in Teterboro, New Jersey by law enforcement as he returned from Paris on a private jet.
On Friday, thousands of documents were unsealed in Epstein's case, revealing dozens of high-profile names that included a former senator, governor of New Mexico, and longtime professor at MIT.
He faced up to 45 years in prison if convicted.
Photo: Getty Images